Many companies are changing forever and not going back to the office as a result of COVID19. Sadly, many are going out of business. Others will be transformed entirely going forward. For me and my role at a mid-sized US company, my team will be Working From Home permanently. That's right: my company is no longer giving us the option to return to our office building. I am not devastated and don't want to complain. I am grateful to still have a job. But I have many answers and seemingly useful solutions that will work for me, my colleagues, and hopefully you if you find yourself in a similar position.
First, some context. My company has approximately 25,000 employees around the world. Of these staff, nearly all report to different regional offices, with the majority of employees in America. My company makes software that other companies leverage to run their HR practices. Roughly half of our staff is client facing (sales, client success, technical support, account management) and roughly half work on the product and core operations (product management, engineering, legal, finance, and so on). I am a member of our sales team and I, along with a few thousand of my peers, will now carry quota while Working From Home. But when Covid passes, we will remain at home.
Why are companies not going back to office?
That is the vision of our CEO. In his own words, he wants to:
Minimize fixed costs – i.e. lease obligations
Mitigate lost time to commuting for workers (a very inefficient use of time for someone who must be in front of clients)
Reduce our firm's environmental impact because we will increase our tele-sales efforts
Enable a level playing field on virtual meetings and conferences as we will all work from home offices
I have heard many lectures about the "future of work". In these talks experts opine about how future employees will be more mobile, work will be dynamic, and online and virtual environments will empower staff to work from anywhere and at any time. It seems that the future of work is now. Not next month or next week, but today. What am I, and so many others (at my firm and beyond) supposed to do about it? Run from the trend? Lean in to it? Find solutions that make working from home more palatable? Change jobs?
When my firm first announced this seminal change, I panicked. A friend reminded me that as we get further from our old routines, it might feel like we should be used to this new way of life. Every now and then I've resorted to this thought, but there's a piece of advice going around that has really resonated with me lately: you're not "working from home "— you're at home, in a crisis, trying to work. There is a big difference here. So be kind to yourself, and to others, and note that everybody copes differently with these situations and needs our empathy.
Secondly, if I am going to embrace working from home from this moment onwards, I need to start treating my home like a place where substantive work can get done. My home is not only where I live but where I earn a living. It's understandable that many of you are still struggling to adjust to this new way of life. Parents don't get a break from juggling childcare and work. Everyone is worried about the health of their family. Some of you truly need in-person connection to thrive. And others might be bearing the weight of a partner who has lost their income or a family member or friend who has fallen ill. Without a doubt, Covid has made life harder for nearly all of us.
During the first two weeks of working from home I accomplished very little. I overslept. I went to bed far later than I would have if I needed to commute. I constantly checked the news – fearful for the spread of Covid in my city. And my sales calls were off – I didn't practice active listening or position my firm's products well. My efficiency declined profoundly. Yet after two weeks I started to rebound. Just because I am working remotely doesn't mean my desire to develop and nurture my career or help my clients has diminished.
As we continue to challenge ourselves to maintain a sense of normalcy in our daily lives, it's also important to stand together through these challenging times. I have had to think on my feet in order to adjust to a permanent Work From Home environment and want to pass on what I have learned in order to help you and make your own transition easier.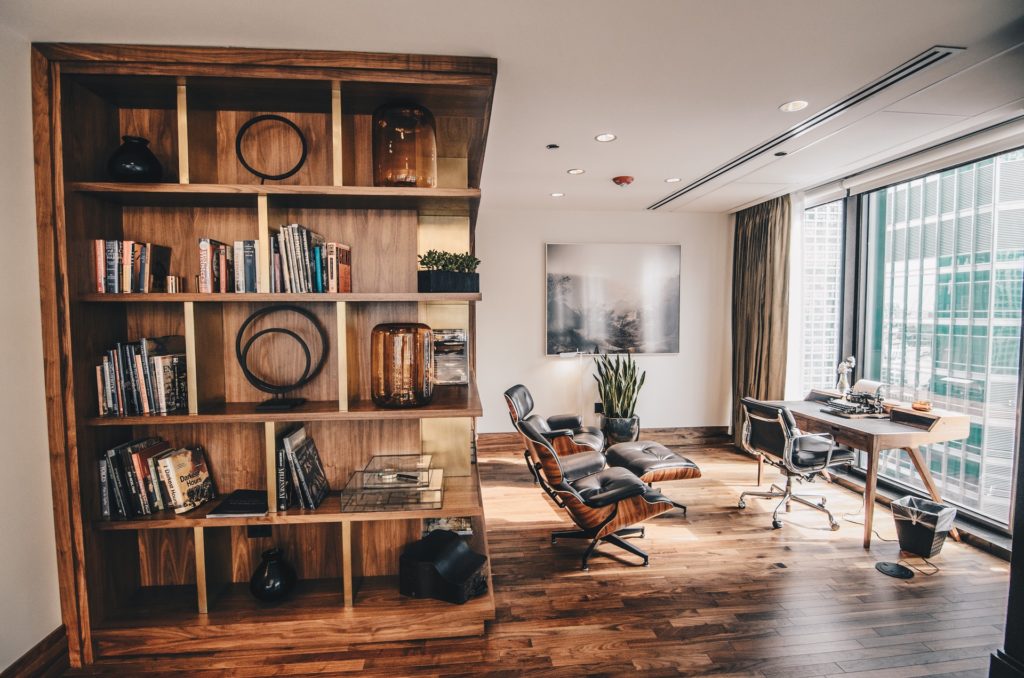 Advice For Beginning Your Work From Home Journey
1. Don't panic.
This might seem obvious but if you are healthy and employed you are in better shape than many others. It should bring you some peace and confidence to know that we are in this together – as home workers – and that smart innovative solutions exist to help you lead your life and do your job
2. Immediately make your work space comfortable
Getting set up correctly is both a marathon and a sprint. You need a place to work and it has to function well to start. You can always add improvements over time. But make sure you have the basics right – have a monitor and keyboard (or a mechanical keyboard) that relieve stress on your neck and wrists, get a chair worth sitting in, and purchase a few other affordable products to treat your body well. You only have one and proper home office equipment can keep you healthy and focused
3. Start calls, meetings, and virtual discussions with personal check-ins
Everybody is a bit off right now – people are worried about their health and the health of loved ones; the security of their jobs; and the future. It's ok to ask people how they are doing at a personal level. They will appreciate it. They will ask how you are doing. It will be helpful to create common ground.
4. To the best extent possible make sure your work environment has good airflow and good light.
These two variables make a huge difference in your mood, energy, happiness, productivity, and feeling of well being. My first week at home felt dark; and it likely was. I went and purchased better lighting and it made me feel emotionally and physically better. Open the window, let the breeze in if possible.
5. Get in a routine, schedule breaks, and exercise
Your body is flexible. It can adapt to a lot of environments. Make a plan. Get some regular goals going – know when you will start and stop work; get into a sleep routine; schedule breaks as if you were in the office. And lastly, make sure to move your body – it will make you feel so much better.
I have been working from home now for 2 months. I am going to be working from home for the definite future, unless I change jobs. Even then Working From Home might be a requirement. I get it: firms save on expenses when staff don't need an office to commute to. There might be other short-terms winners as well: my time, my performance, the environment, maybe even my family (if they like seeing me around more!).
I have learned a lot in the past several weeks and am sure you have too. Perhaps these insights for working from home can lead to better outcomes and help reduce your anxiety or pains of working from home. It's a trend that will last – at least for some of us – so the better we can embrace it the better off we will be.