Do you ever step back and ask yourself why leadership is so important in the business world? After all, it seems like common sense that someone should be at the helm of a company or organization, but have you ever paused to think about just how much impact effective leadership can have on the success of your enterprise?
In this blog post, we'll explore the various aspects of successful business leadership and discuss why good leaders are essential for businesses both large and small. So grab your cup of coffee (or tea!) and settle in—we're about to look at why great leaders make a difference.
1. What is Leadership and Why Does It Matter in Business
2. Identifying the Characteristics of a Good Leader
3. What is the Role of Leadership in a Business?
4. The Benefits of Having Good Leaders at the Top
5. What Are the Challenges Faced by Leaders in Business Today
6. How to Develop Leadership Skills in Your Organization
7. Strategies for Building Effective Teams That Value Leadership
1. What is Leadership and Why Does It Matter in Business
Leadership is the ability to create a vision, work toward it, and inspire others to join in. In business, leadership is essential because it helps guide decisions and create an organized system that can help people stay on track in achieving their end goal.
Leaders are capable of motivating a group, delegating tasks, solving problems creatively, and removing obstacles that may stand in the way of success. Therefore, having individuals who possess strong leadership qualities within a business setting often leads to higher efficiency, greater productivity and stronger profits.
A great leader knows how to find balance between embracing innovation and staying true to values; this allows for calculated risk-taking that can keep up with competition without compromising the company's mission. In essence, having effective leadership allows companies to take charge of their destiny and build something wonderful that could even revolutionize an industry or field.
2. Identifying the Characteristics of a Good Leader
Leadership is an essential quality of a successful leader. It starts with having the capacity to analyze situations, come up with logical solutions and understand the needs and wants of their team members.
Good leaders possess a leadership style that is both directive and cooperative in order to work in long-term harmony with their team. Moreover, good leaders are able to manage time well, delegate adequately and manage resources optimally in order to bring out the best from their followers.
A good leadership team is able to assess different roles within their teams and use every talent for the purpose of achieving desired outcomes without bias. This leads to employee engagement and a positive work environment in all levels of an organization.
All in all, effective communication skills, influencing abilities, good judgement and problem-solving capabilities are traits necessary for any successful leader.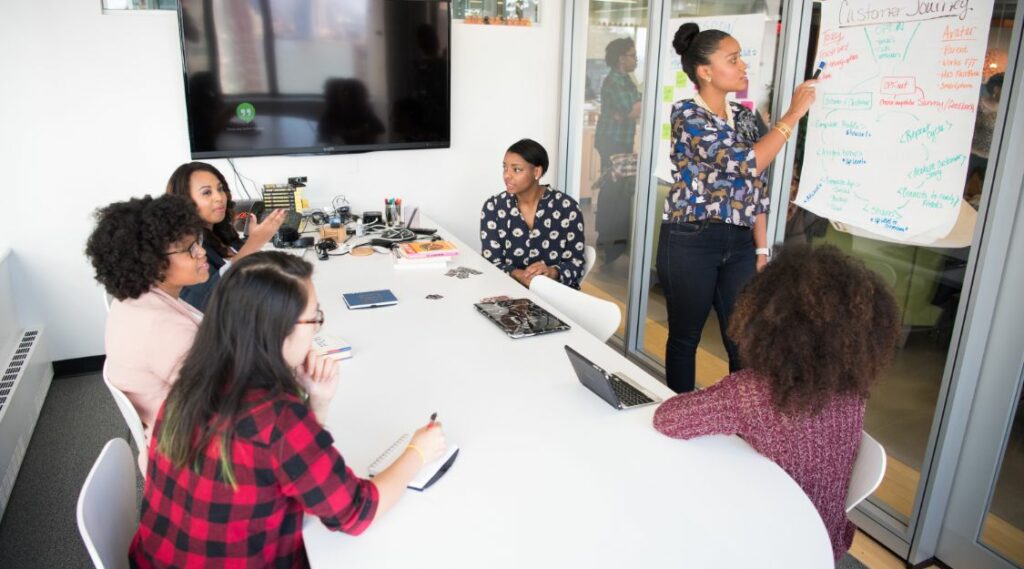 3. What is the Role of Leadership in a Business?
Effective organizational leadership is essential for any business's success. A good leader has the ability to bridge the gap between organizational goals and individual goals by creating a common goal.
As the main catalyst of the company culture, they are responsible for gathering the team and motivating them to be successful. The importance of leadership cannot be overstated in small businesses that guide employees in their day-to-day tasks, allowing them to work efficiently and more productively as a unit.
It's important that leaders can inspire their teams, providing each member with guidance when needed. Ultimately, strong leaders have the skill of unifying teams together towards a common purpose – helping a business reach its collective target.
4. The Benefits of Having Good Leaders at the Top
Good business leaders are essential for a company to be successful and achieve its goals. Without strong leadership at the top, the business might flounder, losing out on potential business opportunities and making avoidable mistakes along the way. Poor business leadership can lead to stagnation in business functions, resulting in fewer profits and successes.
With effective business leaders at the top, however, business operations remain always on course and business advances confidently. From hiring new staff to introducing innovative business strategies, having team leaders with clear ideas at the top allows companies to become even more successful than they were before.
Leaders at the highest level, like the Chief Executive Officer, are responsible for setting the strategic direction of a business and ensuring that all stakeholders are in agreement. They will have to develop plans that clearly define the company's vision, mission and objectives while motivating employees to strive towards them.
Having a clear vision amongst the top-level management makes it easier to reach business goals through sound decision making based on experience and expertise. By having business leaders that are clear cut and know what the best path forward is for their whole company's success, innovation flourishes and excellent results follow suit.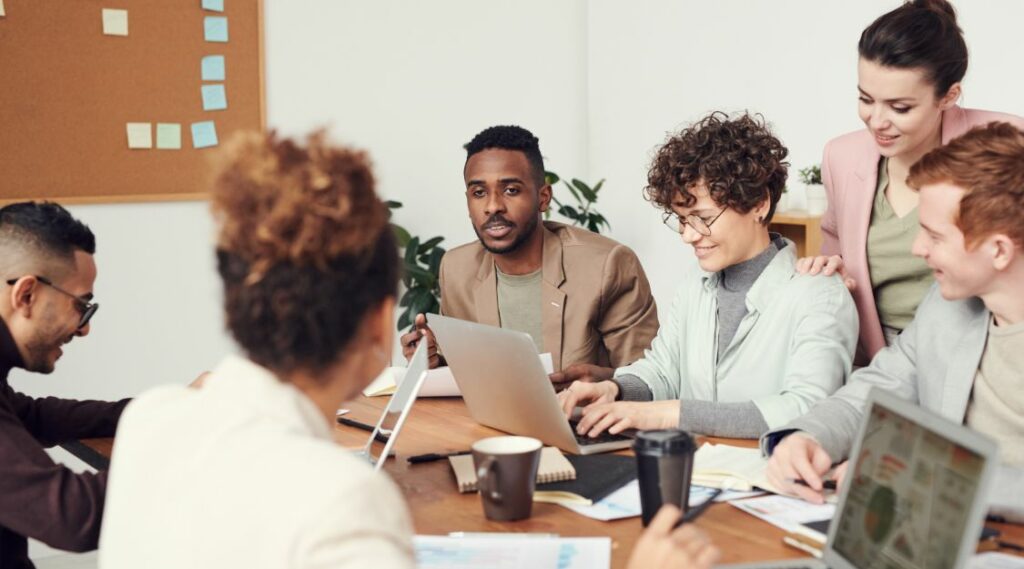 5. What Are the Challenges Faced by Leaders in Business Today
Leadership roles in the business world can be challenging, especially for small business owners and senior executives who are responsible for creating a positive working environment. This requires not only a keen understanding of the latest technology, but also an ability to motivate and inspire employees while managing a large team.
Additionally, today's leaders must keep up with ever-changing customer demands. To ensure success in the highly competitive market, those in leadership roles need to be able to think quickly and make decisions based on solid data and strategic insight. Without these qualities, businesses won't have what it takes to thrive in any market condition.
6. How to Develop Leadership Skills in Your Organization
Developing great leadership skills in an organization is key to ensuring long-term success and employee satisfaction. Establishing core values, investing in leadership development programs, and actively engaging employees are essential strategies when strengthening leadership across an organization. Programs and initiatives such as providing mentorship opportunities, teaching decision-making skills, and emphasizing leadership qualities can improve leadership capabilities within your organization. Encouraging each employee to take on leadership roles will cultivate productivity, innovation and collaboration. By investing in leadership development, you can create a stronger organizational culture that effectively provides guidance for management, supervisors and employees alike.
7. Strategies for Building Effective Teams That Value Leadership
Building effective teams doesn't have to be a daunting task – with the right organizational needs and insights, it is possible to build strong teams with value-driven leadership. Start by assessing the organizational culture and desired objectives – understanding this will help in the recruitment of appropriate staff members who can contribute effectively.
Good team building also relies on good leadership skills. Successful managers foster productive, collaborative behavior and lead by example. Lastly, ensure that all team members understand their individual responsibilities and strive for a group effort that benefits the team as a whole.
Teams are more likely to value leadership when it is provided in a respectful and supportive way. A great leader will encourage participation from each team member and use positive reinforcement to motivate the group. Additionally, they will be available and approachable for any questions or conflicts that may arise during the process.
In conclusion, good leadership is paramount to any business's success. Great managers should have the traits of an effective leader, including being a good listener and communicator.
It is also important to remember the role of leadership in a business and why it matters. Good leaders can help create positive company culture and foster an atmosphere of collaboration and mutual respect within an organization. Poor leadership can result in the opposite.
The benefits of having strong leaders at the top are many, from better decision-making capabilities to developing trust between employees and employers. Of course, there are challenges that come with leading a business, no matter its size or scope, but with preparation and dedication, these can all be overcome.
By developing leadership skills within your teams as well as within yourself as a leader, you can ensure that you are setting your business up for continued growth and prosperity.