Are you thinking about starting a dropshipping business? You're not alone. Dropshipping is a popular ecommerce model that allows entrepreneurs to start and grow their businesses without carrying inventory or dealing with shipping logistics.
However, despite its popularity, most dropshippers fail within the first year. I've had my high-ticket dropshipping e-Commerce store for over 6 years and, in that time, I've seen over 10 competitor stores in my niche open and then close because their store didn't work out.
In this blog post, I'll take a look at some of the common reasons why dropshippers fail and what you can do to avoid making the same mistakes.
Potential Reasons For Failing At Dropshipping
Below are the main reasons why entrepreneurs fail at building and running a high-ticket dropshipping business:
They don't have a clear niche
They don't spend enough time on product research resulting in bad product selection
They don't invest in company branding
They fail to market their products effectively
They don't track their progress or metrics
They think dropshipping is easy money
They give up too soon
They simply don't know what they are doing
Let's take a look at each reason to learn why failure occurs and how you can avoid making the same mistakes.
1. Don't have a clear niche
If you're interested in getting involved with dropshipping, it's important to realize that many entrepreneurs fail in this field simply because they don't have the right niche. There are millions of potential customers for any type of product you want to sell. However, a closer look at and a little research for certain niches show the success rate may be much higher than other niches.
As you grow, you can expand your niche but it's always best to start with a smaller niche when starting out. Trying to be a general store with a variety of products means that you can't have one perfect target audience for your marketing message. Sending a general message to lots of the wrong people will cost you more money than expected so choosing wisely when you first start out is important.
If you want to be successful with dropshipping, the best thing to do is research what the current trends are so that you can effectively curate a store that stands out from the rest. Google Trends offers an incredibly useful tool to determine what products are 'trending' at a certain time as well as market and compare your product ideas to potential competitors.
For long-term success, your market research should lead you to a niche that has a steady demand without lots of seasonal fluctuations. For example, selecting Christmas accessories as a niche could lead to extremely low sales throughout the year with only a few profitable months. I would personally consider this the wrong niche for a main ecommerce business.
By taking the right measures to ensure your products are in demand consistently before launching a drop ship business, you will have better odds at succeeding.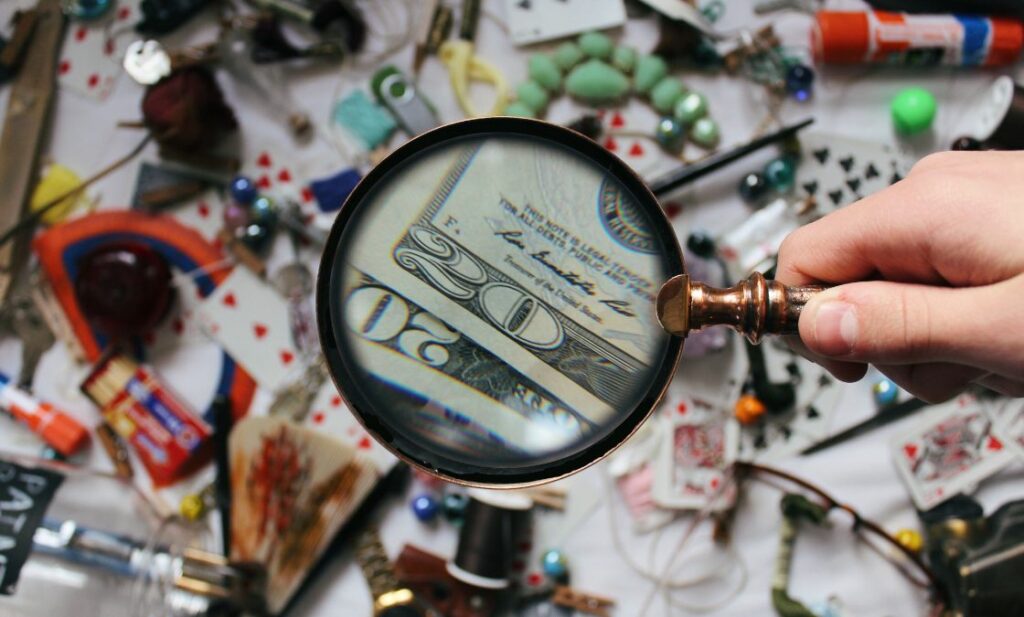 2. Don't spend enough time on product research
Just like with the niche research mentioned above, selecting the wrong products can set your business back significantly. Successful dropshippers This is why it's so important to spend enough time on product research before selecting a product for your business.
It is also important to understand the different types of suppliers willing to dropship to your customers —some are good, while others are not so reliable. It is essential to research potential suppliers carefully in order to ensure that they are legitimate and trustworthy. You should also always look for suppliers that offer good customer service and are willing to answer any questions you might have.
There's a big difference between low-ticket dropshipping and high-ticket dropshipping so learn the difference before deciding on which products you want to sell. By taking the time to research products thoroughly, you can avoid making costly mistakes and ensure that you select the right product for your needs.
3. Don't invest in branding for their new dropshipping business
As dropshipping business owners take the next step in their dropshipping journey, many are wondering whether they should invest in marketing and branding. Unfortunately, some entrepreneurs make the mistake of choosing not to invest in these strategies and overlook the countless benefits they offer.
The main reasons why this decision is detrimental to business growth are because it can create inconsistency among customers, reduce visibility and efficiency, as well as cut out potential for a successful launch strategy.
Dropshipping is a competitive business, so it's important to have the right strategies in place to stand out from the crowd. You need to have a unique selling proposition (USP) for why customers should buy from you rather than your competitor who is selling the same product for the same price.
Investing in marketing and branding is essential for dropshipping business owners if they want to experience sustained success over time. Creating a brand for your dropshipping business will help you stand out from the competition and make sales.
4. Fail to market their products effectively
As a dropshipper, the ability to market your products effectively can mean the difference between success and failure. Unfortunately, many aspiring entrepreneurs fail to understand the importance of marketing and end up spinning their wheels trying to make sales without adequate promotion.
Familiarize yourself with different channels and tactics, such as SEO optimization and email campaigns, so that you know what options are available. This means using social media platforms like Instagram and Facebook to your advantage, as well as optimizing your website for SEO. It also means taking advantage of paid advertising on search engines and other platforms to gain new customers.
Dropshippers need to be mindful of the competition in the market. There are many different businesses vying for customers' attention, and it is important to stand out from the rest with unique products or services. A savvy dropshipper will use effective marketing strategies to draw attention to their business and build a loyal customer base.
Develop a digital marketing strategy based on what suits your business style best and watch as customers begin discovering your products! It might take some time before you're able to craft an effective plan, but your marketing efforts will pay off in the end!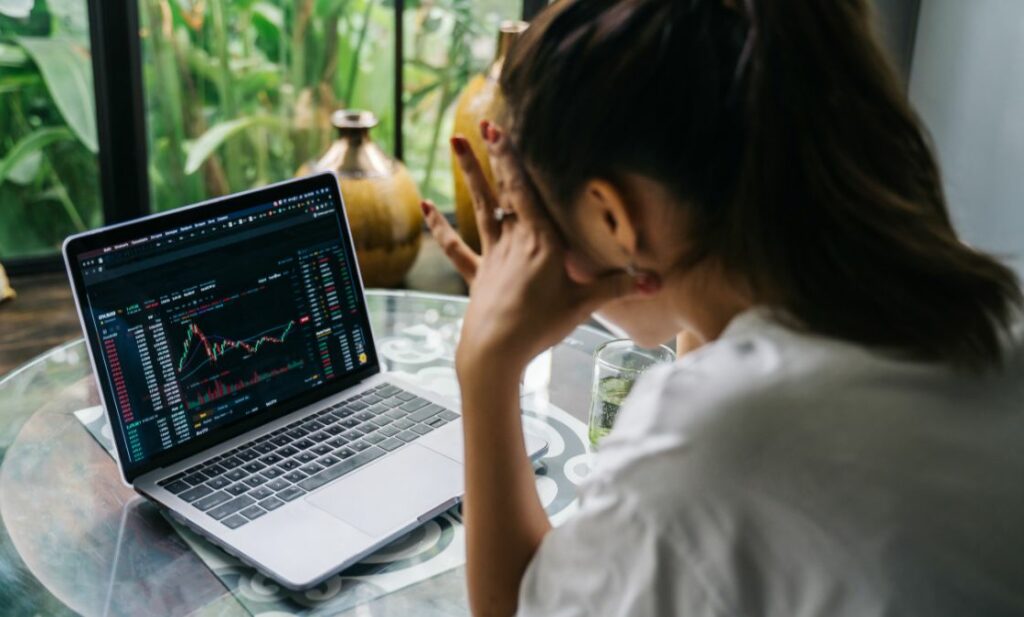 5. Don't track progress or metrics
It's difficult to measure success when you don't monitor your data. Since dropshipping is a highly competitive field, it's important to track your results and make sure you're meeting (or exceeding) your goals.
This means tracking things like sales volume, customer retention rate, website traffic, and advertising results. You will need to focus on the areas that are not performing well and pivot as you progress.
Dropshippers often make the mistake of doing all their advertising on one platform or running campaigns without proper tracking. It's important to use multiple platforms, ensure you track your campaigns, and regularly analyze data in order to optimize your campaigns for success.
I worked with a 2X business coach to put into place a weekly planning session dedicated to reviewing my store numbers. My spreadsheet data lets me determine the first thing I need to focus on the following week. It may be a decrease in customer orders, a low conversion rate, traffic from google ads, or some other tracking number. Whatever will help my business the most becomes the most important factor for my attention.
6. Think dropshipping is easy money
The reality is that it takes a lot of hard work, dedication, and the right strategies to succeed in this business. The dropshipping business model is a real business. It requires plenty of research, planning and operational support.
There are many details to consider when it comes to setting up your store, sourcing products, marketing and managing customer service. Without understanding the nuances of the dropshipping model, it will be difficult to manage all aspects of the business successfully.
Dropshipping is not a get-rich-quick scheme, but with the right resources and dedication, it can be a great way to make money online. By understanding the basics of dropshipping, researching potential suppliers and customers thoroughly, and utilizing the right marketing strategies, anyone can become a successful dropshipper. With the right mindset and tools, I was able to create a profitable online business and you can too!
7. They give up too soon
Many dropshippers start out with high expectations of making a profit but give up after a few months when they don't see the results they wanted. Dropshipping takes time to establish and grow, and it's important to be persistent if you want to succeed.
I opened the cart to my high-ticket niche dropshipping store in April of 2016. My first sale was at the end of May. At that point, I knew I had a viable online store. But, scaling it was not easy!
For starters, my very first order was out of stock! Panic set in. But, I was able to refund the customer back and then accept payment when the item shipped a month later. There were times when my profit margins did not cover the shipping expenses. I spent a lot of time finding reliable suppliers for new products. Many early mornings were spent working on product descriptions. But, I just kept at it. Because of that, I am still in business all these years later and have surpassed $6M in revenue.
I now have a team that runs the day-to-day operations and customer support. I am running a successful dropshipping business – mainly because I just didn't quit.
Dropshipping can be a great side hustle or even a full-time business if you do your research, have an organized system, understand marketing and customer service, and build good relationships with suppliers. Many successful entrepreneurs have built a profitable business in the dropshipping industry.
The biggest mistake of dropshipping failures is due to giving up too soon. The most important thing is to take a look at your ecommerce store to determine how you can improve or pivot so your store can become successful.
8. They don't know what to do
Building a successful high-ticket dropshipping business takes time, clear understanding of the niche and model, passion, and effort. If you don't have these important founding qualities, it's likely your entrepreneurial journey will end in failure. However, if you arm yourself with knowledge of the main reasons entrepreneurs fail, you'll be one step closer to achieving Dropshipping success!
The challenge is when you don't know how to get started, what questions to ask, where to find the information. A great option is to find successful people who have built the type of business you want to build. Then, follow their lead.
In 2016, I was new to dropshipping products so I researched the leaders in high-ticket dropshipping when I decided to build my store. I kept reading about success stories from other store owners who were using a system called Dropship Lifestyle. This program was developed by Anton Kraly and touted as the best in the business.
I implemented Anton's system which included finding the right suppliers for my products, creating a Shopify store, setting up automated processes to streamline order fulfilment and shipping, as well as setting up marketing campaigns including Google adwords and Facebook Ads. This allowed me to scale and increase revenue much quicker than I could've done figuring it out for myself.
Shopify recently voted the Anton Kraly's Dropship Lifestyle course as the "Best eCommerce Course" in the industry. I highly recommend checking out his program if you want to follow a highly successful roadmap and join a community of like-minded solopreneurs building their businesses.