Do you ever have those days where you're just not in the mood to cook? Well, here's a solution for you: get paid to eat food online.
It may sound too good to be true, but it's not. There are a number of websites and apps that will pay you to eat, whether it be at home or at local restaurants.
Food is among the most popular and profitable media and online content niches. There are a number of reasons for this: food is an inherently visual subject, it's something that everyone can relate to, and people are always looking for new recipes and ideas.
So, the next time you don't feel like cooking, take advantage of one of these platforms and get paid for your meal. Who knows? You may even find a new favorite restaurant. Bon appétit!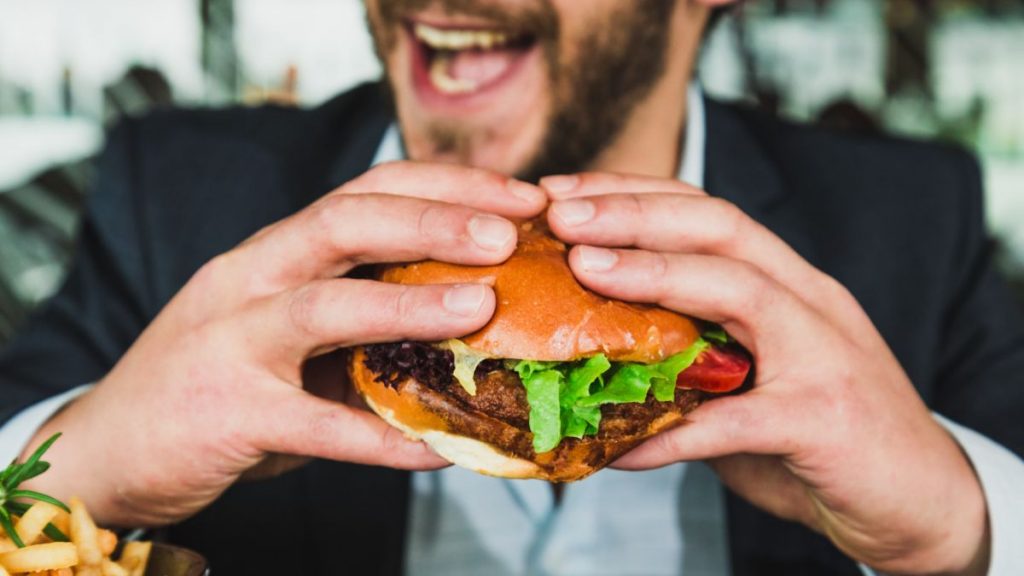 How You Can Get Paid To Eat?
1. Become a restaurant mystery shopper
Restaurants, ice cream parlors, hotels, bars, and other food-related businesses want to make sure that their personnel is doing their duties correctly. They also want to make sure that staff is meeting the company's requirements on a regular basis.
These businesses will therefore hire a mystery shopping company to dispatch mystery shoppers or mystery eaters to their eatery. Mystery dining is an effective quality control measure because it provides an unbiased, third-party evaluation of the restaurant's food, service, and atmosphere.
The role of the secret shopper is to place orders for either dining-in or taking-out. They should also inquire about services or complete other duties specified in the job contract. As a mystery shopper, you will need to take detailed notes and report back to the agency on your experience.
Restaurant mystery shoppers may also need to take a short video and photos, give receipts, complete a survey, or simply complete an online form regarding their experience and submit it to the agency. The mystery shopping agency then conveys the findings to the owner of the restaurant.
2. Get paid to eat food on camera
There are companies that may explicitly ask that you eat while they videotape it. This is so they can track particular elements of the eating process and learn more about how individuals interact with their foods. There is also a trend that has its origins in Korea known as 'mukbang'. This is a word from two Korean terms that indicate "eating" and "broadcast."
A person participates in a 'mukbang' by eating a large amount of food while chatting with an audience online and streaming the entire meal live. This is gradually gaining traction around the globe, and if it's something you'd like to do, you can even get payment for eating in front of the camera. Each platform has its own set of rules for making money, so understand how you can monetize effectively.
3. Sign up for a food delivery service that pays you to eat their food
There are a few reasons why food delivery services may pay you to eat their food. First, they may want to get feedback on the quality of their food. They may also want to know how well their food is being received by customers. Finally, they may simply want to generate buzz about their service.
Some food delivery services that may pay you to eat their food are:
Uber Eats
DoorDash
GrubHub
Postmates
Instacart
Caviar
Amazon Flex
4. Get paid to eat at exclusive events and dinners
There are a number of companies that will pay you to attend exclusive food events and dinners. These events can be anything from tasting menus at top restaurants to private dinners with celebrities.
If you love food and enjoy attending high-end events, then getting paid to do so could be a great way to earn some extra money. There are a few different ways that you can go about finding these types of opportunities.
One option is to search for "food events" or "exclusive dinners" on event websites like Eventbrite. You can also try searching for these types of events on social media, as many companies will promote them online.
Another option is to sign up with a company that provides paid dining opportunities. These companies work with a variety of restaurants and other businesses to secure exclusive dining experiences for their members.
Some of the most popular companies in this space include Tastemakers, Guest of a Guest, and Supper Club. You can typically sign up for free on these websites, and you'll be notified about upcoming events that you may be interested in.
At the end of the day, getting paid to eat at exclusive events and dinners is a great way to earn some extra money if you love food and enjoy attending high-end events. There are a number of different ways that you can go about finding these types of opportunities, so be sure to explore all of your options.
5. Earn money by taking online surveys about your eating habits
You could make money by taking online surveys about your eating habits. This could be a great way to learn more about yourself and what you like to eat. It could also be a way to earn some extra cash.
One way to make money from online surveys is to join a panel. This is a group of people who agree to answer questions about their eating habits. The panel will then give the company conducting the survey information about what the participants ate. The company will use this information to improve their products or services.
Another way to make money by taking online surveys is to sign up with a company that rewards people for their opinions. These companies will ask you questions about your eating habits and then give you points. Once you have enough points, you can redeem them for prizes or cash.
You can also make money by taking online surveys about your eating habits if you are a student. Many companies offer scholarships to college students who are willing to take surveys about their eating habits. This is a great way to earn money for school.
6. Participate in paid focus groups about food and nutrition
If you're interested in getting paid to share your opinions on food and nutrition, there are a few ways you can get involved in paid focus groups. Here are a few ideas:
1. Check with market research companies in your area to see if they're conducting any paid focus groups on food and nutrition topics.
2. See if any online market research panels are looking for panelists to participate in paid focus groups on food and nutrition.
3. Contact your local university or college to see if they're looking for participants for any food and nutrition research studies they may be conducting.
4. Ask your doctor or other health care provider if they know of any paid focus groups or research studies on food and nutrition that you could participate in.
5. Keep an eye out for any announcements about paid focus groups or research studies on food and nutrition in your local newspaper, on community bulletin boards, or online.
By taking some time to do a little research, you should be able to find a paid focus group or research study on food and nutrition that you can participate in. So get out there and start sharing your opinions!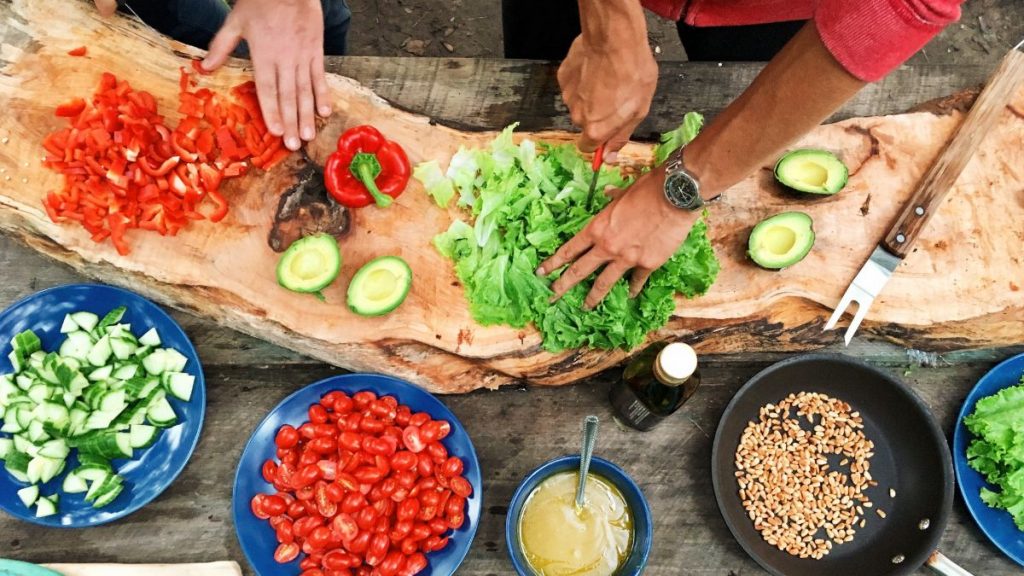 7. Get paid to be a taste tester for new food products
You may be wondering how you can get paid to be a taste tester for new food products. The answer is actually quite simple. There are different companies that are always looking for new people to test out their products. And, they are willing to pay you for your opinion!
Here are some tips on how you can get started:
1. Do a search online for "food product testing" or "taste testing." This will bring up a list of companies that are currently looking for testers.
2. Take a look at the requirements for each company. Some may require you to fill out a short survey, while others may ask that you provide a sample of your saliva or blood.
3. Once you find a company that you're interested in working with, sign up and provide your contact information.
4. You will then be contacted when there is a new product that needs to be tested. At that time, you will be given instructions on how to proceed.
5. After you have completed the taste test, you will be asked to fill out a short survey about your experience.
6. Once you have completed the survey, you will be compensated for your time.
If you're interested in trying out new foods and getting paid for your opinion, then this may be the perfect opportunity for you. Start your search today and see what food tester jobs are in your area.
8. Work for frozen food companies
Frozen food firms are among the businesses that pay consumers to eat. They normally need to determine whether their frozen foods are safe to eat given the nature of frozen foods. Among the methods they employ is to have others try out the frozen foods and give feedback.
You can work as a taste tester for frozen food companies and receive compensation for your contributions. Other than payments, some of these companies also give you free food.
9. Become a food critic and get paid to review restaurants and menu items
One of the lucrative ways you can get paid to eat is by becoming a food critic. This is particularly for people who have a good command of the English language. Most food critics make over $100,000 annually doing this without even working full-time. Being a food critic isn't only about eating and expressing your opinions or views about the meal.
When it comes to earning as a good critic, it also involves writing about your overall experience with the food. This is why having a decent grasp of the English language and knowing how to use it effectively come in handy. You must accurately articulate what your taste buds detected throughout your meal.
When people read your words, the words must persuade them. The reason food critics get good salaries is because they can persuade others to eat at certain places using the strength of their words.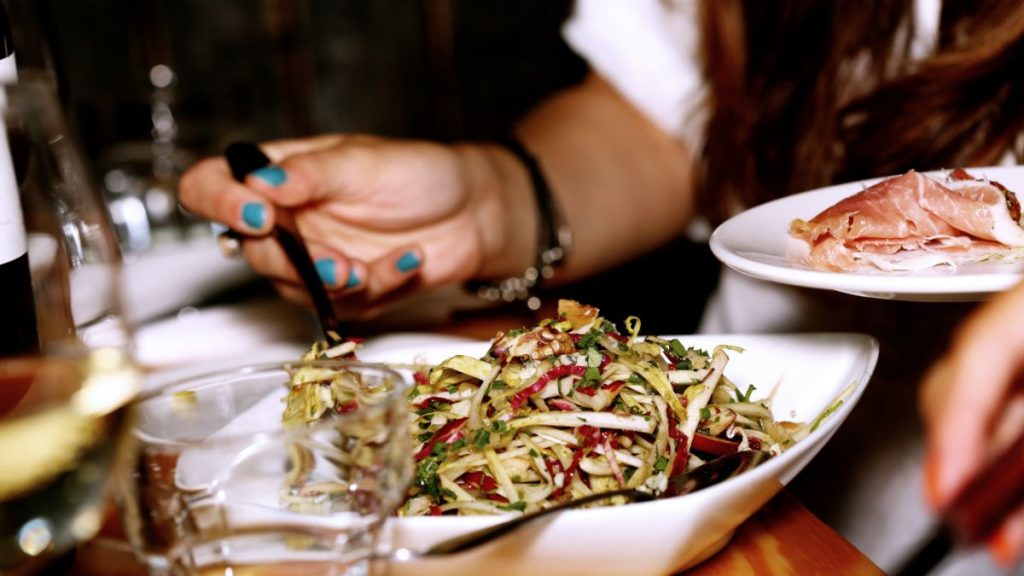 10. Get paid to test food recipes
There is always a person to test recipes before a chef launches a new cookbook or before a restaurant announces a new dish. This is to ensure that any other person who follows the recipe step by step ends up with a great dish. A recipe tester follows the recipe directions to the letter.
They gather the ingredients, weigh them precisely, and then cook the dish in an exact manner, and temperatures specified. Recipe testers then take thorough notes on preparation timings, ingredient modifications, measurement accuracy, and technique, as well as giving feedback. Restaurant chefs, food writers, and food scientists are examples of clientele that pay for these services.
11. Become a food blogger
You can generate a large amount of money by blogging, in addition to becoming an eating phenomenon on social media platforms. Once established correctly, you can generate a steady income ranging from $1000/month to $10,000/month or more. The most popular food bloggers also receive freebies and sponsorships to review food on a continuous basis from food manufacturers.
If you're thinking about starting a food blog or YouTube channel, there are a few things you should keep in mind.
First, focus on creating quality content that is both informative and visually appealing.
Second, be sure to promote your content through social media and other online channels.
Third, don't forget to monetize your site or channel so that you can make money from your hard work!
To do well in food blogging, you must work on your photography and social media marketing skills as well. Learn how to take perfect photos and start earning by reading this guide about food photography tips. With a little effort, you can turn your love of food into a successful online business.
12. Earn income as a professional food and wine taster
You can work either full-time or part-time as a professional food taster for pay. As a full-time professional taster, there are companies that will pay you between $30,000 and $60,000 a year. Professional food tasters can make an average pay up to $20 an hour working part-time.
Applicants for food tasting employment, unlike applicants for online paid focus group jobs or paid product testing jobs, must have high sensory skills, description skills, and analytical skills to quickly discern diverse food tastes.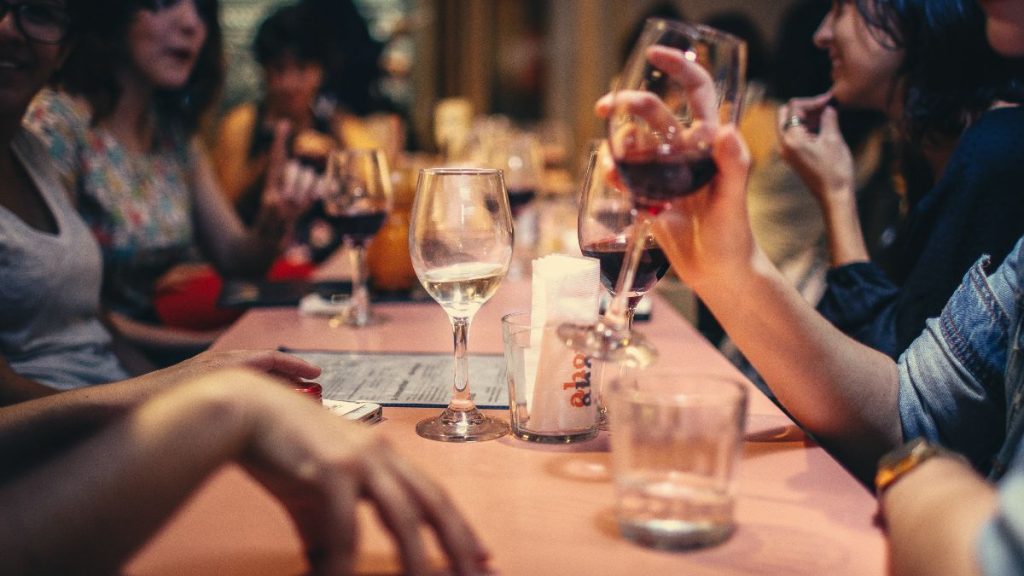 13. Become a competitive eater
Eating competitions are legitimate events in which people practice for months to enlarge their stomach capacity and enhance their eating speeds. You receive loads of free food, but you must consume this entire load of food all at once, and as quickly as possible.
However, the "sport" has gained criticism for promoting obesity and pushing individuals to participate despite recognized concerns including choking, high cholesterol, weight gain, and so on. The awards of up to $10,000 for a day or two of participating make competitive eating alluring.
Companies That Pay You To Eat
There are a number of companies that pay people to eat. To prevent falling victim to a scam, only work with legitimate businesses, particularly ones who pay on time.
14. Coyle Hospitality
This is a mystery shopping organization that allows customers to earn money by eating out in hotels and restaurants. You can make anything from $20 to $40 per job at Coyle Hospitality.
15. MysteryDining.net
One of the companies that offer opportunities where you can get paid to eat is MysteryDining.net. If you eat at a chosen restaurant and write a report about your experience, they will provide you a free hotel stay, free meals, and refunded costs. You have to be able to write down a detailed report of your observations and experiences.
16. MarketForce
MarketForce is a well-known mystery shopping firm that specializes in classic store and restaurant observation assignments. You can make from $15 to $35 for each task if you eat at a MarketForce-sponsored restaurant. Once a month, you will receive payment by check or direct deposit. Naturally, the more jobs you are able to do, the more money you can earn.
17. TrendSource
TrendSource pays mystery shoppers to eat and drink in hotels and restaurants in exchange for feedback. Their jobs are accessible in the United States, Canada, and the United Kingdom. Each job pays between $20 and $40. Payments are twice a month through a check, PayPal, or direct transfer.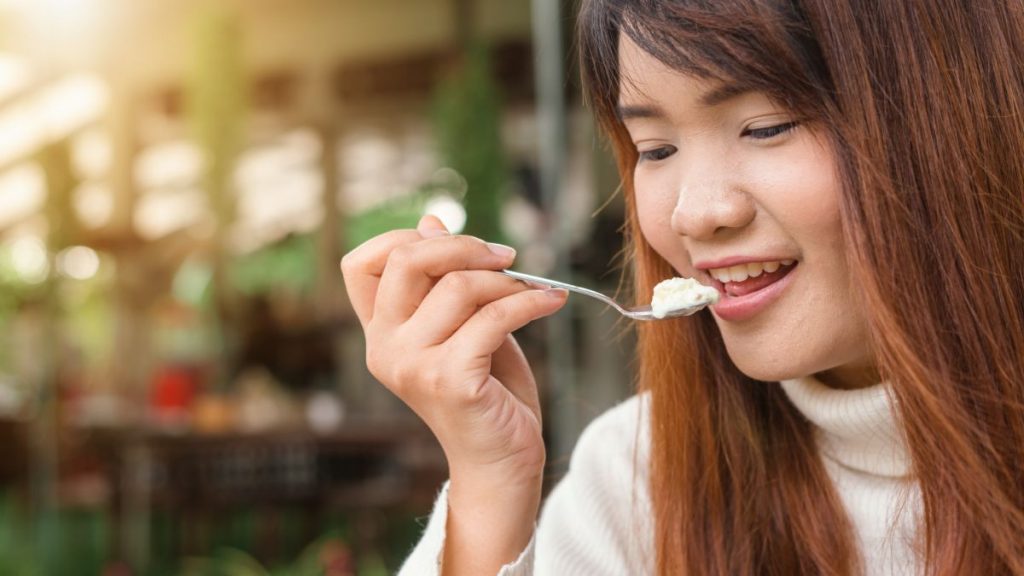 Questions About Getting Paid To Eat
Can I get paid to eat on camera?
Yes, you can get paid to eat on camera. There are a lot of food lovers who are paid to eat on camera. Affiliate contracts, sponsorships, and ad-based monetization schemes are all examples of ways to make extra income by eating.

The most common way is through affiliate contracts. In these arrangements, you agree to promote a product or service in exchange for a commission on sales generated from your affiliate link. For example, if you have a food blog and you promote a new cooking gadget, you would receive a commission on any sales generated from clicks on your link.

Sponsorships are another way to get paid to eat on camera. In these arrangements, a company pays you to use their product in your videos or photos. For example, a company that makes energy bars may pay you to feature their product in a video about your morning workout routine.

Ad-based monetization schemes are another way to make money from your food videos. In these arrangements, you allow advertisers to place ads on your videos or on your website in exchange for a fee. For example, you may agree to allow a restaurant to place an ad for their new menu item on your video about cooking at home.

Although the amount of money you make will depend on your monetization tactics, developing an audience around food and eating can be lucrative.
How can I make money eating?
This may seem like a silly question, but believe it or not, there are actually ways to make money by eating!

Here are a few ideas:

1. Sell food reviews online. If you love trying new restaurants and writing about your experiences, you can actually get paid to do this! There are websites that will pay you to write an honest review of local eateries.

2. Start a food blog. If you have a passion for food and writing, you can start your own food blog and make money through advertising and affiliate marketing.

3. Be a professional eater. Believe it or not, there are actually people who get paid to eat! Some restaurants hire "professional eaters" to come in and try their food. Then, they write reviews or give feedback on the dishes.

4. Give cooking lessons. If you're a great cook, you can make money by teaching others how to make delicious meals. You can offer cooking classes in your home or even at a local community center.

5. Cater special events. If you love to cook for large groups of people, you can start your own catering business. You can cater weddings, corporate functions, and other special events.

As you can see, there are many ways to make money by eating! So if you love food, why not put your passion to work?
How do I become a food taster?
To become a food taster, you'll need to have a good sense of taste and smell, and be able to give clear feedback. It can be helpful to have some education or experience in the food industry, but it's not essential. If you're interested in applying for food taster jobs, there are a few things you can do to increase your chances of success.

First, familiarize yourself with the different types of foods that tasters are typically asked to sample. This will give you a better idea of what to expect during a tasting session, and help you identify any potential allergies or sensitivities you might have.

Second, hone your sense of taste and smell by trying new foods and drinks, and paying attention to the flavors and aromas of everyday items. The more you expose yourself to different tastes and smells, the better equipped you'll be to identify them in a food sample.

Finally, practice giving clear, concise feedback about the foods you taste. This will help you develop the communication skills necessary to be a successful food taster.

With a little preparation, anyone can become a food taster. By honing your senses and practicing your communication skills, you'll be well on your way to success in this delicious field.