Are you looking for a way to make some extra money from home? If so, you're in luck, because there are plenty of great at-home business ideas for women.
If you've always wanted to start a business, you may be overwhelmed thinking about things like managing employees, renting commercial real estate, commuting to an office, etc. But with the increase in home-based businesses, ladies are discovering new ways to use remote work to pursue entrepreneurship – with their business headquarters located in their home.
In our world today, where more than half of the world is connected to the internet, and technology gives us more flexibility in where we work and how we work, home-based businesses come in different forms. Some might require you to convert a spare room into a small warehouse for products, while others can be run entirely online without overhead.
Starting a business is is easier than you think and there are many that are profitable and successful. Although building a new business might be daunting and time-consuming, reading further, you'll learn more about innovative businesses that you might be passionate about.
In this post, I'll share a few of the best small business ideas that are sure to appeal to female entrepreneurs. So whether you're interested in starting your own business or just want some extra money in your spare time, these ideas are definitely worth exploring.
What is a Home-based Business?
First, let's talk about what is considered to be a home-based business. A home-based business is any business where the primary office is located in the owner's home. This can be a full-time business or a part-time business. There are many different types of home businesses, and the list is growing every day.
The benefits of starting a home-based business are many. The most obvious benefit is that you get to be your own boss. You make your own hours and you are in control of your own destiny.
Another benefit is that you can often start a home-based business for less money than it would cost to start a traditional brick and mortar business.
For stay-at-home moms, the best thing about running her own business from home is the ability to make extra money while spending time with her children. Even without children, the work-life and balance for successful businesses run from home is very flexible.
Finding A Great Home Business Idea
Finding the best home business depends on your goals. You should ask yourself questions like
what do you love most about the work you do?
what are you good at or comes easily for you?
can you make time to work on your new business? (spoiler alert: the answer is always YES!)
do you want to balance your work with being a stay-at-home mom?
do you have the skills needed for the business to grow and become successful? (if not, are you willing to learn?)
do you have or need any capital to startup?
When starting any type of business, you should lay out your goals, know what motivates you, and know what you enjoy working on, so you create a home business that works for you.
Home Business Ideas For Women Entrepreneurs
Start a Blog
If you enjoy writing and have something to say, starting a blog can be a great way to earn some extra income. You can monetize your blog posts through advertising, affiliate marketing, and selling products or services. Plus, there are many free resources available to help you get started.
You will need to set your blog apart from others, so you can succeed. Things you will need to do include: finding a niche that attracts a lot of traffic, creating an easy to navigate and attractive website, offer evergreen, relevant and current content, and finally, using the right keywords that'll drive traffic to your website.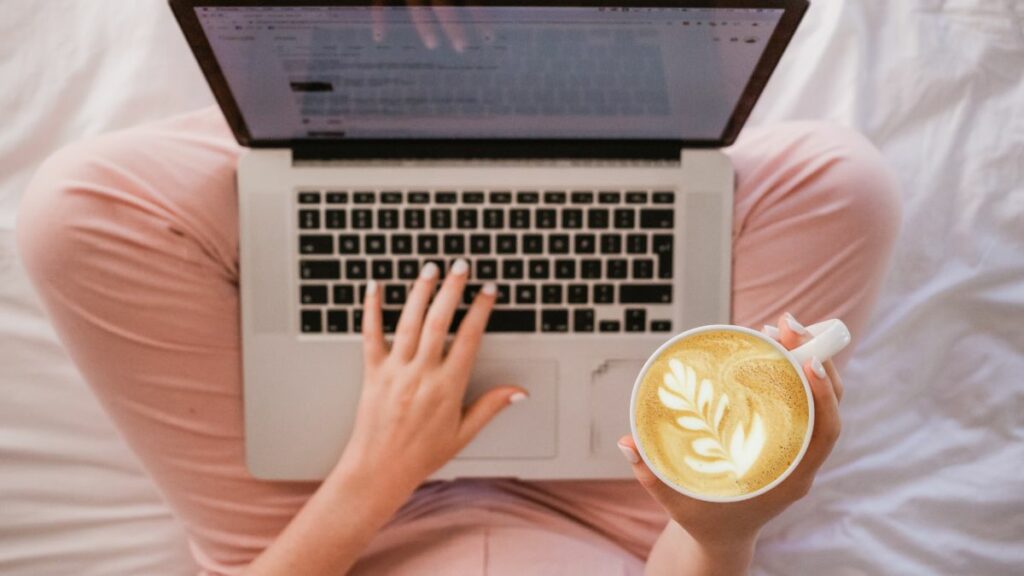 Affiliate Marketing
Is there a time when you've ever asked yourself how a company like Amazon makes its money? Well, we know, they sell things online but do you know how they get their traffic? They use affiliate marketers.
Affiliate marketing is providing online traffic and redirecting this traffic towards a certain product or platform and then making a commission every time someone buys that product from that platform using your specialized affiliate link.
It's like being a digital saleswoman, without the need to walk from door to door selling products in your high-heels. There are successful women-owned businesses that only use affiliate links to bring in income.
Platforms like Amazon offer from 1-10% commission on every item bought using your affiliate link. Other vendors and platforms offer higher commissions, some even as high as 50% – 60% or even more.
It has been estimated that the affiliate marketing enterprise will grow to $6.8 billion in the next half-decade. A lot of money can be made through affiliate marketing – all you've got to do is find a way to redirect traffic.
The good thing about affiliate marketing is that starting a blog isn't expensive. Some platforms allow you to build a website very quickly for free. If you want to go professional; which is advisable, you'll have to pay content creators and designers who could improve your overhead expenditure a bit.
Create a Digital Product
Creating digital products in the form of an eBook, audio book, video series or course is a great opportunity for a side hustle. If you have some kind of skill, knowledge or experience that others would find valuable, you can take the first step for downloading that information from your brain to a digital format. This is a great business idea for women because it allows you to leverage your expertise and make money while working from home.
The first step in determining what digital product to create is to consider what you're already an expert in. This can be something you've learned through experience or formal education. Once you know your area of expertise, determine what format would be most helpful for your target audience.
For example, if you want to create a course on social media marketing, you could create an ebook, audio series, or video course. If you have a large social media following, you could also sell ad space on your blog or website.
If you're not sure what digital product to create, another great business idea for women is to start a blog. You can leverage your blog to sell products and services, as well as build an audience of loyal followers. Once you've built up a large enough following, you can even start offering consulting services to businesses in your niche.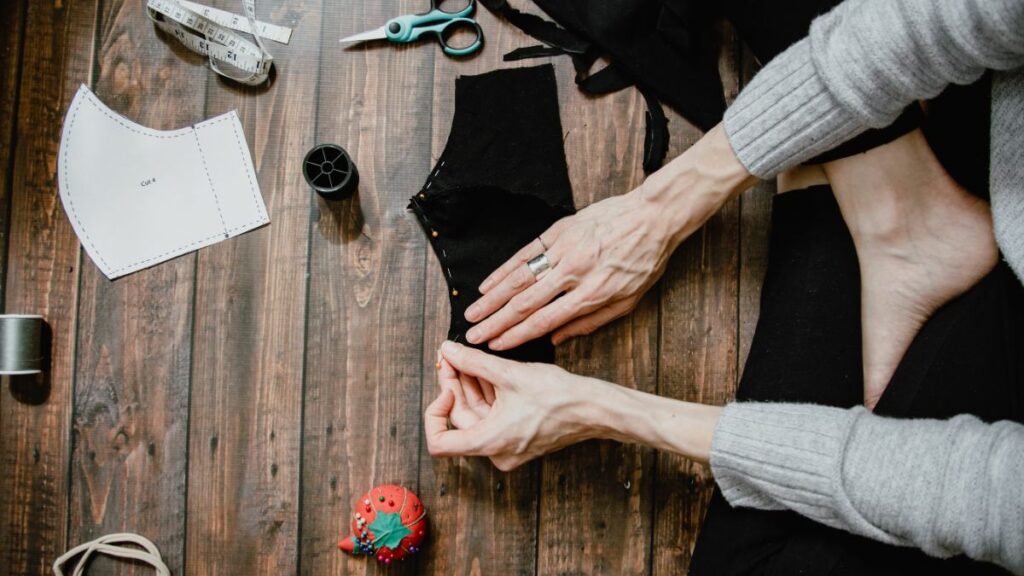 Start An Etsy Shop
If you're crafty and enjoy making things like jewelry, clothes, or home decor, you can start an Etsy shop to sell your wares. Setting up a shop on Etsy is easy and doesn't cost much to get started. It's a great platform for creative entrepreneurs, and you can set up shop in just a few minutes.
The basic idea of this business is to find something that people like buying. Then find out where those people are online and engage with them so they will visit your digital store. Although this takes a little work, it is worthwhile if you like making things.
Things you need to do for this type of online business:
make high-quality handmade products
create high-quality content that describes your products
get visitor traffic to your online store
deliver your products with great customer service so you can get nice reviews from buyers which will result in more returning customers
repeat, and grow your business!
Create An Online Course
If you have a skill or knowledge that others would pay to learn, why not create an online course? You can use platforms like Teachable to create and launch your course.
It's amazing how many online courses are available these days. You can find one for almost anything. But, there's always room for more! There is something that you know or currently do that other women would love to learn about. Figure out what that is and you'll be on your way to creating an online course.
Become a Graphic Designer
If you have a creative streak and know your way around design software, starting a graphic design business may be the perfect fit for you. You can work with clients online to create custom designs for things like business cards, flyers, and social media graphics.
Graphic designers can work on a freelance basis, pitch your services to small businesses and online entrepreneurs, or set up your own website and take on bigger projects. Using a website like Fiverr might be a good way to get your feet wet before building your own website.
Either way, you will need to invest in good quality design software, such as Adobe Photoshop, and create a strong portfolio of your work to show to potential clients.
Start A Consulting Business
Starting a consulting business can be a great option if you have experience in a particular field or industry. You can use your skills and knowledge to help businesses grow and achieve their goals.
There are many types of consultants but a few examples are:
Management consultants
Business consultants
Financial consultants
Marketing consultants
Human resources consultants
As a consultant, you can work from home, which gives you the flexibility to set your own hours and work around your family's schedule.
Starting a Pet Sitting Business
Do you love animals? If so, a pet sitting service may be a great small business idea for you. The best part is that this type of business can be very flexible and can be done on your own schedule.
There are a few things you may need for this business model, such as insurance and pet sitting certification. To get started, you may want to partner with a company like Rover.com since many customers go there looking for pet sitting options for their dog, cat, bird, or fish.
You will also need to make sure that you have a safe and secure place to keep the animals you are caring for. Once you have these things in place, you can start marketing your pet sitting business to potential clients. You can also charge additional fees for dog walking.
Open An At-Home Travel Agency
Yes, you can still open a traditional bricks-and-mortar travel agency, but with the rise of online booking sites, many people are opting to start home-based travel agencies instead. If you love to travel and have plenty of experience planning trips, becoming a travel agent could be a great business idea for you.
You'll need to invest in a good computer and internet connection, and get familiar with the various online booking tools, but once you're up and running, you can start helping clients plan their dream vacations.
Start A Home-Based Daycare
If you love kids and have a knack for taking care of them, starting a home-based daycare could be a great business idea for you. Opening a daycare may be hard work but there are different ways to structure a successful business in this field.
The good news is that you may decide to only care for a couple of extra kids which allows you to watch your own children. Obviously, you'll need to make sure you have the space and facilities to accommodate the kids, and of course, you'll need to be able to pass all the necessary background checks.
But if you're up for the challenge, this could be a fun and rewarding business venture.
Start A Home-Based Event Planning Business
Do you have a passion for planning parties and events? If so, starting a home-based event planning business could be the perfect business idea for you.
You'll need to be well organized and have a good attention to detail to be an event planner. But if you're able to handle the pressure, orchestrating special events could be a fun and exciting business to run.
Start a Home Organizing Business
If you have a knack for organization and enjoy helping people, you may want to . This type of business can be very flexible and can be done on your own schedule.
Some examples of home organizing businesses are:
Closet organizing
Home office organization
Garage organization
Move management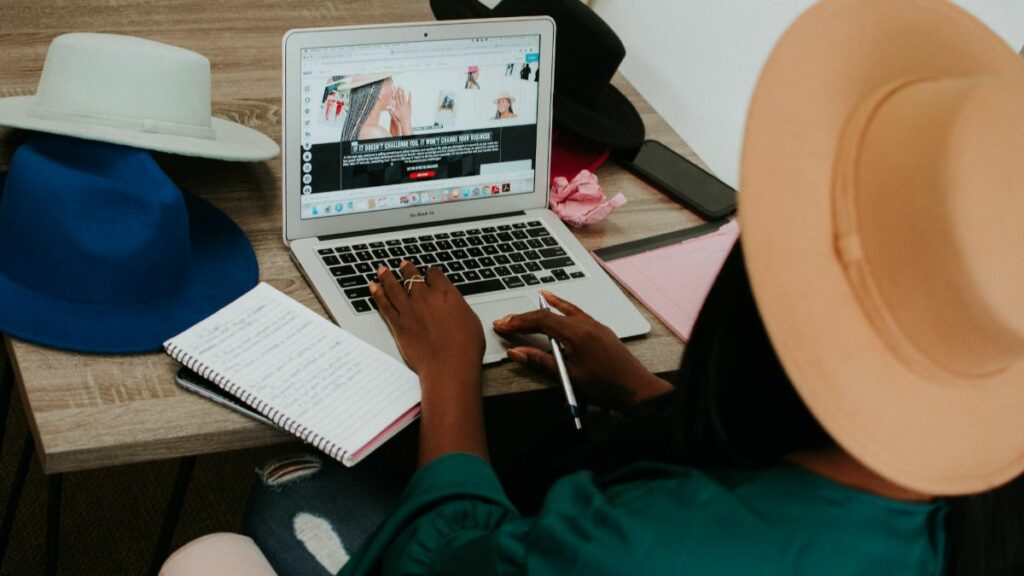 Start A Home-Based Personal Shopping Service
If you love to shop and have a good eye for style, starting a home-based personal shopping service could be a great business idea for you. A personal shopper is someone who helps people shop for clothing and other items.
Personal shoppers typically have a good eye for fashion and know how to find flattering clothing for their clients. You'll need to be able to find the best deals on clothing, accessories, and other items, and then deliver them to your clients.
You could also offer advice on accessories, makeup, and hair styles. Since video calls are popular now, it's much easier to provide consultations on a Zoom call so face-to-face meetings aren't necessary.
Some personal shoppers work with celebrities or other high-profile clients. Others work with everyday people who need help putting together a wardrobe for a special occasion or who simply want to update their look.
If you enjoy shopping and have a good sense of style, creating a personal shopping business could be a great business opportunity.
Become a Freelance Writer
If you have a knack for writing and a passion for a particular topic, then you can earn money by building a freelance writing business. There are many websites that offer paid writing opportunities, such as Freelancer.com, Upwork, and Fiverr. You can also approach businesses directly and offer your services as a freelance writer.
Create a Mobile App
If you have a great idea for a mobile app, you can develop it yourself or hire a developer to create it for you. Once the app is completed, you can then sell it in the app store. If your app is popular, you can make a lot of money from it.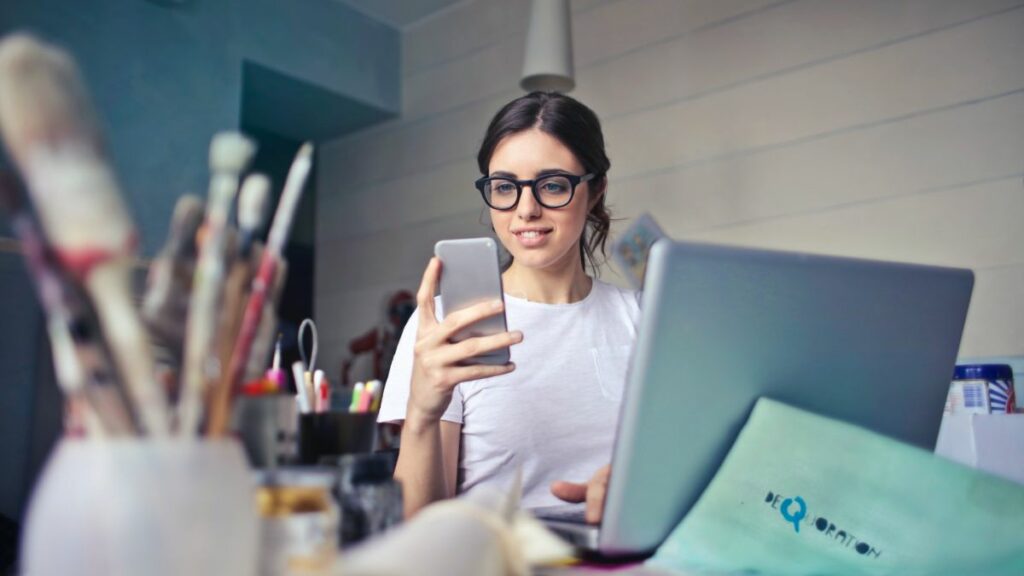 Manage Social Media Accounts
Social media is one of the most popular online activities. If you're good at managing social media accounts, you can start a business doing just that!
There are plenty of businesses who would love to have someone manage their social media accounts, but don't have the time or resources to do it themselves. This is where you come in! As a social media consultant, you would be responsible for creating and posting content, engaging with followers, and monitoring the results.
Start a Virtual Assistant Business
A virtual assistant is an online administrative assistant. As a virtual assistant, you will handle tasks such as customer service, bookkeeping, appointment scheduling, and more. You can start your own virtual assistant business or work for an established company.
There are a few things you need to know before starting your virtual assistant business.
First, you need to determine what services you will offer. Do you have experience with customer service? Are you a whiz at appointment scheduling? What other administrative tasks can you handle? Once you know what services you can offer, you need to determine your pricing. How much will you charge per hour? What is your minimum fee?
Next, you need to set up your business. This includes creating a website and social media accounts, as well as setting up a payment system. You will also need to decide how you will communicate with your clients. Will you use email, Skype, or another messaging service?
Finally, you need to promote your business. This can be done through online directories, classified ads, or by word-of-mouth.
Start an e-Commerce Business
An e-Commerce business is a great way to make money online. You can start your own online store and sell products that you make or resell. There are many different platforms that you can use to set up your e-Commerce business. Shopify is a popular e-Commerce platform that allows you to create your own online store. You can also use platforms like eBay and Amazon to sell products.
Dropshipping is an easy way to get into e-Commerce because it involves little risk and can be started with a limited budget. You can run your dropshipping business in your spare time – you don't need to quit your job to start a successful store. High-ticket dropshipping is also a flexible business model; you can easily scale your store up or down according to your needs and resources.
I personally started my dropshipping site in 2016 while I still had a Corporate job. I followed the program Dropship Lifestyle to start and build my online business to a total revenue of over $6 Million! I was able to leave my job in 2018 to run my e-Commerce store full-time. I also now have a team of four wonderful ladies that work for me which allows me to have even more flexibility to my work hours.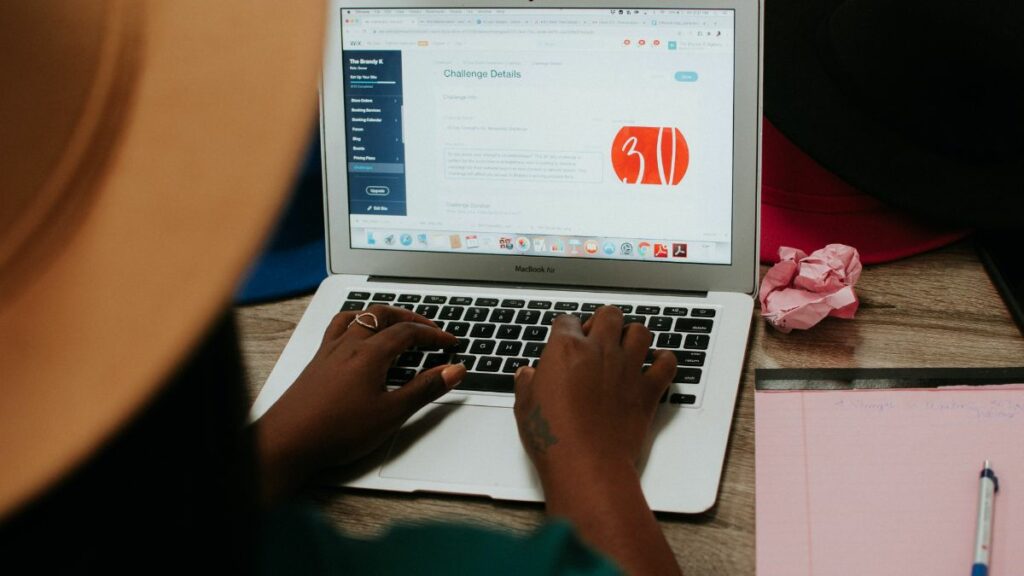 Become An Expert In SEO
An SEO (Search Engine Optimization) expert's main job is to help websites rank higher on search engine results pages. SEO is the most critical factor that affects a websites' traffic.
Studies show that falling below position 5 on Google's first page kills about 75% of all the possible traffic to your website. Being the number one link on Google's first page gives your website one-third of all the possible traffic aimed towards your specific keywords on Google.
This can mean millions of potential clicks lost if website owners don't hire an SEO expert. A lot of webmasters know this, and some try to carry out SEO on their own. But in all honesty, SEO involves technicalities, and patience which requires too much time and work. That's where you come in.
As an SEO expert, some of your duties will include but are not limited to: searching for high-traffic keywords for your clients, keeping up to date with updates from Google, editing and analyzing web content for your clients, keeping up with industry trends as well as best practices.
More so, to start this kind of business, the startup costs could be minimal. However, the time investment would be needed to gain credibility and a customer base. You would need to do is create a website that promotes your business. Your website needs to be professional so clients can take you seriously.
It also needs to rank high on Google because; you can't say you'll help them rank highly while your website isn't well ranked on Google.
Perform Internet Research
This kind of work is for those who love learning new and diverse things online. However, to make an income as an internet research assistant, you need to focus on a highly specific niche – one that will pay you to find out information that can't be easily found by simply just searching Google. Well-known examples of the kind of services you could offer include:
Academic research for scholars, students, and other academics. College students pay a high amount of money to expert researchers to help them out with their school term papers.
Data research for novelists, scientists, bloggers, and even businesses.
Market research for people who want to start a business or even more already established businesses that want to break into a certain market or launch products.
Industry research for television and movies.
Competitor research analysis for small businesses, huge corporations, and start-ups.
Believe it or not, some people are willing to pay you to research everything about them online. This type of service is often needed when a person is interested in cleaning up their brand image. They either want to become a prominent member of society or run for public office.
Computer Managed Services
If you have computer experience or IT experience and you're skilled in software and setting up of home networks, then starting a computer-based service business might be a good option.
In the U.S. currently, more than 84% of households own at least one PC, and 74% of these homes are connected to the internet and they can be exposed to computer viruses and other forms of malware – these are all potential customers.
If you can offer these people a trustworthy and convenient service, there is a high chance that you can make good money running a computer service company.
Start a Tutor Service
There are many small business options that can be done from home, but one that is particularly well-suited to those with a teaching background is tutoring students of all ages. This can be a great way to use your skills and knowledge to help others while also earning a good income. And, best of all, it can be done entirely from the comfort of your own home.
There are a few things to keep in mind if you're thinking of starting a tutoring business.
First, you'll need to decide what subjects you're going to tutor in. It's important to choose subjects that you're both knowledgeable about and passionate about teaching.
Second, you'll need to determine your target market. Do you want to tutor elementary school students, high school students, or adults? Once you've determined your target market, you can begin marketing your business to them.
Finally, you'll need to set up a space in your home where you can teach your online students effectively. This should be a quiet space where you won't be disturbed during tutoring sessions.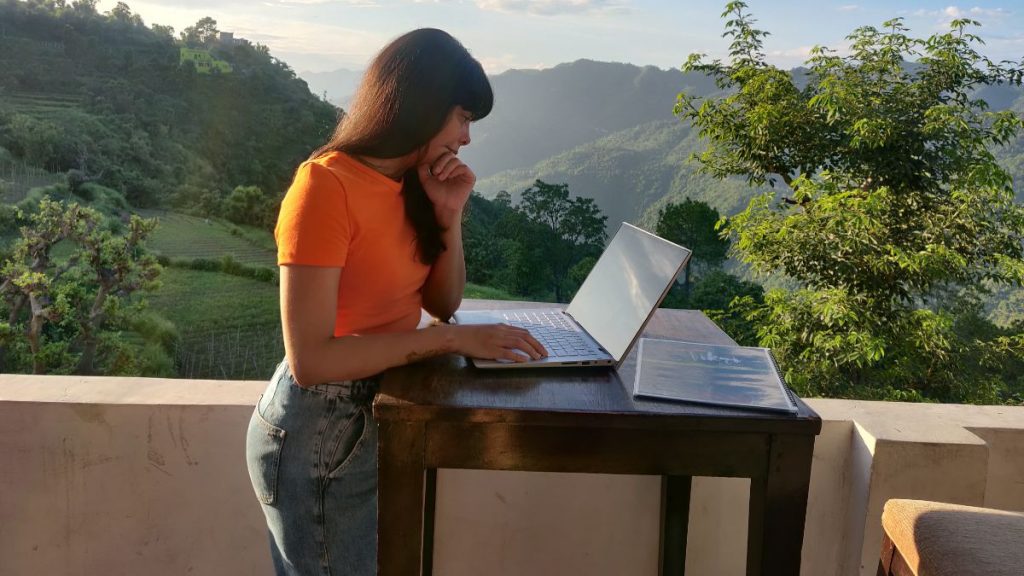 Become a Life Coach
Offering a life coach service is an excellent at-home business idea for women. Women are natural communicators and often have great advice to offer. Further, women are typically very good at multitasking and organizing. These skills are essential in running a successful coaching business.
There are numerous ways to get started as a life coach. Many aspiring life coaches choose to take courses, get certified, or even get licensed in order to improve their chances of success. If you want to become a life coach, there are many different types of courses available including online courses, in-person seminars, and even degree programs.
Conclusion
There you have it! These are just a few of the many at home business ideas for women. So whether you're looking for a home-based business idea that can be started quickly and with little money, or if you want to create a more traditional home-based business, there are plenty of options available to you.
And with the growth in remote working, it has never been easier – or more comfortable – to start and run your own business from the comfort of your own home.
When you decide to start your business, make sure to download my checklist so you know where to start!