Remote working has exploded in popularity. The pandemic impact has even paved the way for the rise of remote working.
According to Owl Labs, the number of employees opting to work remotely last year increased by 24%. While the number of those choosing hybrid work rose to over 15%, the interest in office work fell to almost 25%.
Here's the good news: More than 60% of employees feel more productive working remotely. Still, we cannot ignore the remaining 40% who face productivity challenges when working from home or in remote locations. The solution? Take advantage of the latest technology!
This post shares some of the best time management tools for remote work. Read on to learn how to stay as productive as possible.
The Importance of Time Management for Remote Working
Time management is a necessity, both in our personal and professional lives. This involves making the most of your time to ensure productivity. It's even more critical when it comes to business; managing time appropriately can make or break success.
With the ever-increasing difficulty of working from home or away, it's time to begin regularly leveraging effective time management practices. Doing so will have an immense positive impact on your work productivity and efficiency. Creating a new mindset around your personal time will also make a big difference in your stress level. Don't waste any more precious moments – start getting organized now!
Here's how time management tips can help you in many aspects of your life as shared by executives:
Improved Prioritization: Mark Pierce, CEO of Colorado LLC Attorney, employs time management for task prioritization. "I have a lot of tasks to accomplish while working remotely. Managing time means knowing my priorities while ensuring nothing falls through the cracks. It lets me focus on my core competency without neglecting non-core functions."
Better Collaboration: Stephan Baldwin, Founder of Assisted Living, underscores the importance of collaboration in remote work. "Unfortunately, there's a line drawn between working face-to-face and online. Time management helps you coordinate with your other colleagues more efficiently and effectively. It translates to better collaboration and improved teamwork."
Mental Health: Pam Wiselogel, Owner of Work From Home Adviser, knows that good time management is essential to decrease the chances of burnout. "You're trying to build an online business on the side, but you feel like you can't get ahead because there's just not enough hours in the day. Trying to hustle even more only leads to burnout. You need to prioritize your physical and mental well-being as well as your daily priority tasks."
Increased Efficiency: Tom Golubovich, Head of Marketing & Media Relations at Ninja Transfers, focuses on time management to increase efficiency. "Sure, you can leverage automation and streamline your work processes. But there's one thing that truly works—managing your time wisely. That is by eliminating distractions and focusing on your tasks."
Guaranteed Accountability: Ben Michael, Practicing Lawyer and Founder of Michael & Associates, believes in the power of accountability. "Holding people accountable makes them more responsible in performing their assigned tasks. And managing time makes you more responsible, which then guarantees your accountability towards your work."
Work-life Balance: Anthony Martin, Founder and CEO at Choice Mutual, promotes work-life balance to achieve a quality life. "However, it's hard to separate your professional and personal life when working remotely. Time management is the key, as it lets you allot some time for work and fun for a well-balanced life."
Top 8 Time Management Tools To Increase Productivity in Remote Working
As remote work becomes the norm, time management has never been more crucial for increasing productivity. Staying focused and productive is challenging, given the abundance of home distractions and the ease of procrastination. But with the right tools, you can manage your time effectively and maximize productivity in remote work.
Below are the top 8 time management tools designed specifically for remote workers.
1. Calendar
Before you even decide to use time management tools, get a calendar app to keep track of your daily activities. That's where Calendar comes in for remote working.
2. Desktime
If you're a freelancer or a business owner, then Desktime is for you.
3. Hubstaff
If you want your remote employees to stay on top of their work hours, then Hubstaff is for you:
4. Harvest
If you need to stay on top of your work productivity and labor costs as a remote worker, consider investing in Harvest.
5. Toggl
Time-tracking tool doesn't have to be complicated. If you want something simple that your remote team will love using, Toggl is the answer.
6. RescueTime
If you're looking to rescue your remote team from distractions and boost their productivity, RescueTime is the perfect tool.
7. ProofHub
Are you looking to improve your remote team's productivity and collaboration? Nothing beats ProofHub!
8. Clockify
If you need free time-tracking software for your remote team, then Clockify is the best solution.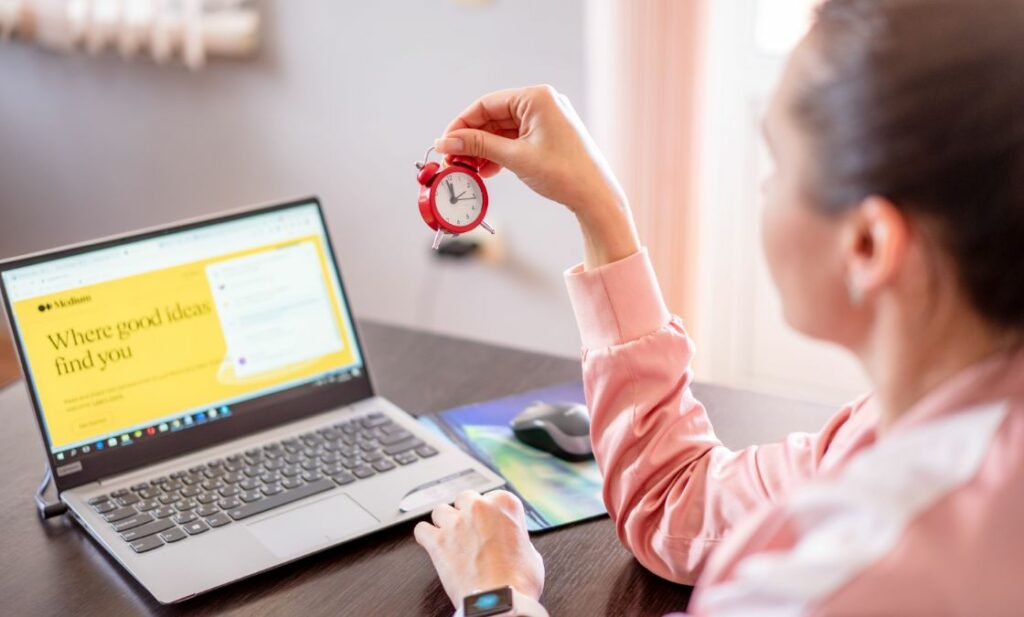 Remote Work: Employing Time Management for Boosting Productivity
Remote work has become all the rage these days. However, remote workers must on top of their productivity through effective time management.
The tools above offer a comprehensive solution for managing your time efficiently while working remotely. Whether prioritizing tasks, tracking work hours, or simply staying focused, these tools will help you make the most of your time.
Consider investing in some of these tools and take your productivity to the next level. Ultimately, the key to success is not in the number of hours you work but in how you manage those hours.
Time Management Concepts
What is Pareto's principle the 80 20 rule in time management?
Pareto's Principle, also known as the 80/20 Rule, states that for many events or outcomes, 80% of the effects come from 20% of the causes. In terms of time management and productivity, this principle suggests that 80% of your results will come from just 20% of your effort. This means that you should focus on the 20% of tasks that will give you the highest returns in terms of effort, results and productivity.
The Pareto Principle is also a useful tool for goal setting as it allows you to focus on the most important tasks and objectives while ignoring those that will yield little or no return. When setting goals, it's important to break the larger goal into smaller, achievable tasks that will get you closer to your desired outcomes. By understanding this balance between inputs (effort) and outputs (results) you can take control of your time in a powerful way.
For example, if you are looking to improve productivity in an organization, it makes sense to focus on the 20% of tasks that will yield the majority (80%) of results. Similarly, if you are looking for practical ways to save time and energy, look at what activities are taking up the majority of your time and see how you can streamline or eliminate them.
Time management coaching tools can be a great way to gain insight into how Pareto's Principle applies to your current situation and help you make the most of your time. With coaching, you can gain clarity on which tasks are most important and learn effective strategies for managing your time more effectively.
Coaching can help you identify which 20% of tasks are most important and how to make the most of your limited resources. A coach can also provide helpful strategies for implementing the 80/20 Rule, such as setting clear goals, creating a plan to achieve those goals, and developing effective new habits.
Ultimately, understanding Pareto's Principle and how it applies to time management can help you become more productive and make the most of your limited resources. By recognizing which tasks are most important, setting clear goals, and focusing on the right things, you will be able to get more done in less time and achieve success.
What are the 7 time management skills?
1. Prioritization: Learn how to prioritize tasks and activities in order of importance, urgency, and relevance.
2. Goal Setting: Set realistic goals that align with your priorities and deadlines.
3. Planning: Create a detailed plan for completing each task or activity. Consider what you need to do now, in the near future, and in the far future to reach your goals.
4. Delegation: Identify what can be delegated to other people and how you will keep track of their progress.
5. Focus: Learn how to focus on one task at a time and block out distractions.
6. Scheduling: Create a schedule for when and how long you will work on each task.
7. Self-discipline: Develop self-discipline to stick to your plan and maintain focus even in the face of other temptations or distractions.
This is just a basic overview of seven skills associated with effective time management. With practice, these skills can help you become more productive and efficient.
What are the 4 P's of time management?
The 4 P's of time management are: Plan, Prioritize, Perform, and Perfect.
Planning is the first step in effective time management. It involves analyzing your daily tasks, setting goals for yourself and creating a schedule that aligns with those goals. This helps you to focus on what needs to be done and when.
Prioritizing is the next step in time management. It involves organizing tasks according to importance and urgency so that they are completed in a timely manner. This helps ensure that you are spending your time on the most important items first.
Performing is the third step in effective time management. It involves getting down to action and completing the tasks that need to be done. This involves focus and dedication in order to ensure that your goals are met.
Perfecting is the final step of time management. It involves checking and revising your work to ensure accuracy and quality assurance. This helps you to guarantee that your work meets all requirements, which can save you time in the long run.
By using the 4 P's of time management, you can increase your efficiency, practice good habits and become more productive in both your professional and personal life. This can help you to make the most out of each day and achieve success.
What are the five tools of time management?
Time management coaching tools are essential for helping people to be more productive in their lives. There is no one-size-fits-all approach when it comes to time management, and everyone has different needs, so understanding the five essential tools of time management can help you find the right solution for your unique situation.
The first tool is task management. Task management is a system that allows you to organize and prioritize your tasks to ensure they are completed on time. This can be done through traditional methods such as checklists or by using technological solutions such as calendar apps or project management software.
The second tool is goal-setting, which involves setting realistic goals for yourself and creating plans for how to achieve them. This helps you focus on the tasks that will help you reach your objectives and give you a timeline for completing each task.
The third tool is scheduling. Scheduling allows you to organize your time by prioritizing activities and blocking out periods of time for specific tasks or projects. It also helps reduce procrastination as it sets clear boundaries for when tasks should be completed.
The fourth tool is time logging, which involves tracking how much time you spend on each activity and task. A time log can help you identify areas where you may need to work more efficiently or make different choices about how you use your time.
The fifth tool is reflection and review, which involves taking time to reflect on your progress and identify where you can make improvements in the future. Reflection helps you understand what worked well, what could have been done better, and how to adjust for next time.
By understanding these five tools of time management coaching and utilizing them in your daily life, you can improve your overall productivity and achieve your goals more effectively. With the right time management coaching tools, you can become a master of your own schedule.
Time management questions to ask yourself
Time management questions will help you to assess your current situation, hone in on areas that need improvement and make necessary modifications to be more productive. Asking yourself the right questions can help evaluate how efficiently you're using your time and what changes can be made to improve it.
Questions such as 'Am I focusing enough on my main goals?' or 'Do I need to say no more often?' can help you analyze your day-to-day activities, identify which ones are not helping you reach your goal and determine the best course of action.
Knowing how to allocate time properly can help make the most out of each day and manage tasks in a way that is both efficient and effective. Asking yourself the following time management questions can help determine where you can delegate tasks and adjust your schedule to make sure that each hour you spend is productive.
1. What are the 3 priorities you want to accomplish today?
2. What is the most important task I need to focus on right now?
3. How can I be more efficient with my time?
4. What tasks can I delegate to someone else today?
5. What activities or tasks should I eliminate from my schedule to make more room for the important things?
6. How can I set specific goals and objectives that will help me stay organized?
7. What strategies can I use to help me stay focused and on track with my goals?
8. What is the best time of day for me to work at my best?
9. What could I complete today that would make me happy when reflecting on my day?
What is the pickle jar theory?
The pickle jar theory is a popular time management coaching tool that helps people prioritize tasks and manage their time more effectively. It was first coined by author Bryan Tracy in his book Eat That Frog!
His example uses a pickle jar, large rocks, small pebbles and sand. The large rocks represent the most important tasks, or priorities. These need to be placed into the jar first. Then there is room for the small pebbles – smaller tasks which still have value, but are less important than the larger rocks. Finally, you can add sand – those mundane everyday tasks that take up time yet rarely make a difference.
In this theory, you imagine that your day is like a pickle jar filled with tasks and activities. To get the most out of your day, you need to prioritize the tasks and activities by filling the jar with the most important things first. This means that you should focus on completing your most important tasks as early in the day as possible.
By using this visual analogy, you can clearly see how to prioritize tasks and efficiently manage your time. When the jar is full of large rocks and pebbles, it's much easier to see what needs to be done first, as opposed to having all the same size tasks in a "to-do" list.
The pickle jar theory helps people identify their top priorities and focus on them before anything else. With this tool, it is easier to identify what tasks are most important and should be done first, and which can wait for another day or even be eliminated altogether. This helps people become more productive and achieve their goals quicker.
The pickle jar analogy is just one of many strategies available to help individuals manage their time and prioritize tasks. However, it provides an effective visual representation of how to approach projects in a more efficient manner. With practice and repetition, this strategy can help individuals become more productive and make better use of their time.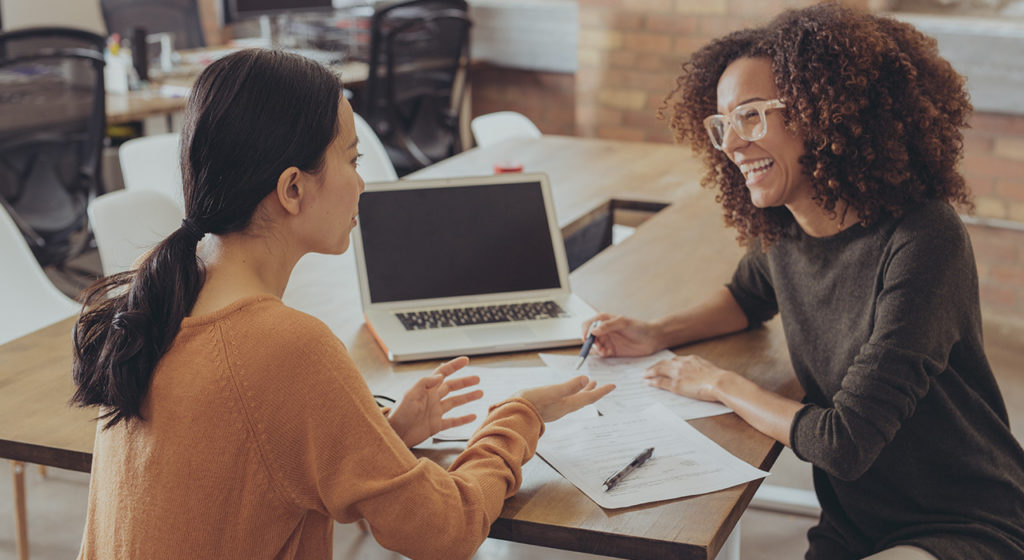 How do you coach time management?
Time management coaching tools can be powerful tools for helping people get organized and stay on top of their tasks. The best time management coaching tools are those that are tailored to the individual client's needs and goals, but there are some common elements that can help everyone become more productive and manage their time better.
Goal setting
One of the most effective ways to help somebody improve their time management is to work with them on goal setting. Identify specific goals they want to achieve and break those goals down into actionable steps. Encourage them to set realistic deadlines for each step, so that they have a clear timeline and due dates for when tasks should be completed.
It's also important to help them identify their time-wasters and distractions. Ask them to track how they spend their day, so that you can identify any areas where they are spending too much time or getting off task. Help them create strategies for managing these obstacles and staying focused on their goals.
Action plan
One key aspect of successful time management coaching is creating an action plan. This plan should include specific targets and deadlines, as well as a timeline for when tasks need to be completed. By breaking up tasks into smaller chunks, it can make the task more manageable and easier to complete on time. It's also important to have some flexibility in this plan, such as allowing yourself extra time to complete a task if needed.
Encourage your mentee to set aside blocks of time for each task or project they are tackling, and to break the tasks down into smaller, achievable pieces. This makes it easier to stay on track and avoid procrastination.
It is essential to focus on the process and not on the outcome. If you focus too much on the outcome, then it can become overwhelming and make it harder to complete tasks. It is important to stay positive, celebrate successes, and realize that mistakes aren't always bad but can help us learn for the future.
Coaching tools
Time management coaching tools can also include setting reminders, such as using calendar apps or task lists to ensure tasks are completed on time. It is also important to prioritize tasks so that the items at the top of your to-do list are done first, and less important tasks are done later. This will help ensure that all deadlines are met.
The pickle jar theory is a great tool for time management coaching as it helps people focus on the important stuff first and maximize their time. It is an effective way to prioritize tasks and manage time more efficiently, which can help people achieve their goals faster. So, if you're looking for a way to become more productive and efficient with your time, try out the pickle jar theory! You won't regret it.
Ongoing support
Provide ongoing support and encourage your mentee to evaluate their progress regularly. Offer feedback and help them identify any areas where they can improve their time management. This will give them the motivation and confidence they need to stay on top of their goals.
Reward System
Another important aspect of successful time management coaching is using a reward system. The reward system should highlight success, rather than punish failure. This can be done by offering rewards such as extra free time or taking a break when tasks are completed on time.
Overall, time management coaching tools are essential for helping people get organized and stay on top of their tasks. By creating an action plan, setting reminders, utilizing a reward system and focusing on the process rather than on the outcome, time management coaching can help individuals reach their goals and become more productive.
By following these steps, you will help your mentee develop better time management skills and become more productive in their day-to-day tasks. With a bit of practice and dedication, they will soon be able to achieve their goals faster and easier.
What are 5 time management questions you should ask a coach?
A time management coach is a professional who helps clients develop more effective strategies to manage their time and prioritize activities. Time management coaching can help individuals become more organized, efficient, and productive by teaching them the skills needed to better utilize their available resources and make the most of each day.
Coaches provide guidance on identifying goals, developing action plans that prioritize tasks, setting deadlines and managing distractions. Along with teaching strategies to help manage time more effectively, coaches also offer support and motivation to ensure that clients remain on track with their goals. Time management coaching can be beneficial for anyone who wants to improve the way they manage their daily life and make better use of their time.
Use the questions below as a starting point when looking for a time management coach.
1. What strategies do you use to help people manage their time and prioritize their goals?
2. How do you help people focus on the most important tasks?
3. What methods are used to identify and measure progress towards completion of a task?
4. How can I stay motivated and organized, even when my schedule is chaotic?
5. How can I more effectively balance my professional and personal commitments?