As businesses increasingly globalize, it's becoming more common for employers to staff their operations with remote workers. This can be a great way to get access to top talent from around the world while also reducing overhead costs associated with traditional office space. However, hiring remote workers comes with its own challenges. In this article, we'll discuss the 13 best tips when hiring remote workers.
Where to find the best remote employees
1. Use an online staffing platform
If you want to find the best remote workers, one of the best ways to do it is to use an online staffing platform like onsiter.com. 
One of the most helpful aspects of online staffing platforms is that they let you set parameters so that you can make sure you are getting precisely the type of employee for the position you are looking to fill. This is important because it ensures that you will be able to communicate with them during business hours.
2. Use an online HR platform
Online HR and personnel platforms are becoming a lot more common as workforces spread out around the world. They are a great way to organize remote teams because not only do these platforms make it easier to keep track of employee hours and payroll, but they can also be used to help you find and hire remote workers.
Another benefit of using an online HR platform is that you can use it to keep track of your remote workers' performance. This is important because it allows you to identify any issues that may be arising and address them quickly.
3. Use Social media
Social media continues to be one of the easiest ways to connect with potential employees (and especially experts) from all over the world.
When using social media to find remote workers, it is important to keep in mind that not all platforms are created equal. LinkedIn is a great platform for finding workers who have the skills and experience that you are looking for as well as a great place to send your in-house recruiters if you have them. Facebook, on the other hand, can be a good platform to find creatives. 
4. Utilize online tools
There are a number of great online tools that can help you find remote workers, no matter where in the world they might be located. Services like Toptal and Upwork are two of the most popular options and offer a variety of ways to connect with potential hires. Social media is also a great way to find and recruit online workers. There are a number of Facebook groups and LinkedIn groups devoted to connecting remote workers with employers.
5. Use an employee referral program
If you want to find the best remote workers, one of the best ways to do it is to use an employee referral program. 
Online referral programs are effective because they allow you to easily find qualified employees that will be a good fit for your company. This is important because it ensures that you will be able to communicate with them during business hours.
6. Post job listings on popular job boards
There are a number of popular job boards that allow you to post openings specifically for remote workers. Indeed, FlexJobs, and We Work Remotely are all great options. Job boards have been criticized over the last several years for producing a race to the bottom in terms of quality. While that can often be true, if you know what you are looking for and have the time to carefully vet the candidates you are considering, you can still find very high quality remote workers on these places.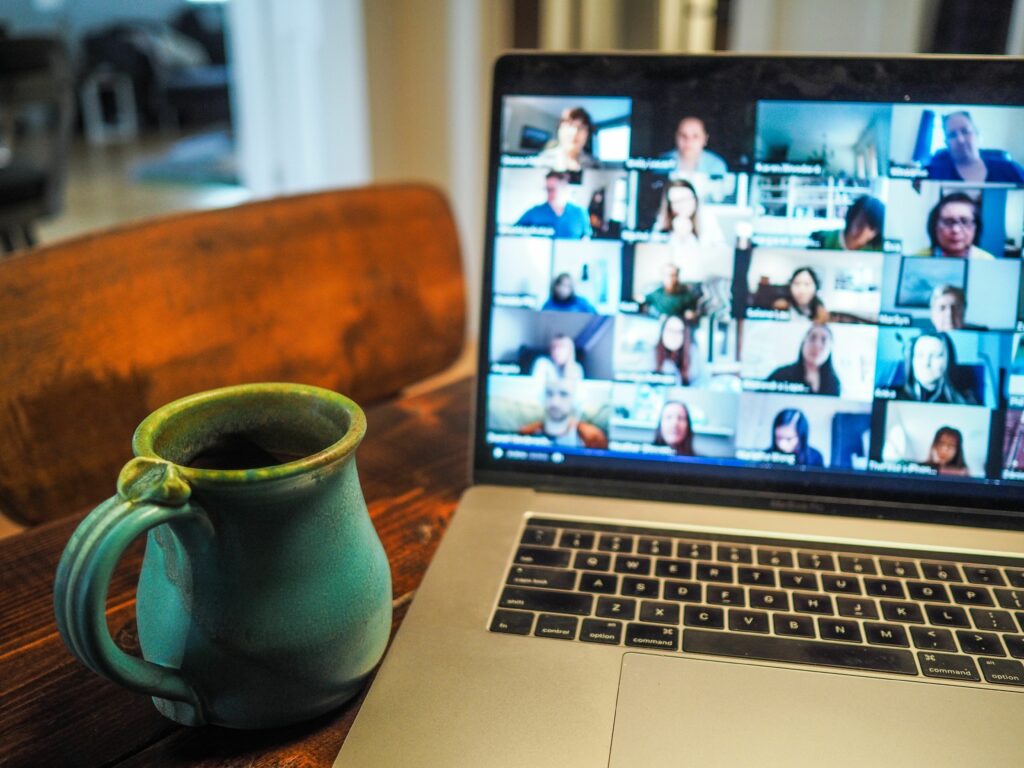 How to hire the right remote employee
7. Decide on your time zone requirements
When hiring remote workers, one of the first things to consider is what time zone they will be working in. This is important for a number of reasons, including making sure that you can still communicate with them during business hours and that they are available when you need them.
There are a few different ways to go about this. You can either hire workers who are in the same time zone as you by asking in the interview, or you can try to find workers who are willing to work in your time zone. If you decide to hire workers who are not in the same time zone as you, there are a few things to keep in mind. First, you will need to make sure that they are available during your business hours. Second, you will need to be aware of any time zone differences that may exist between your workers and your customers.
8. Make sure you're clear about the job requirements
When you're writing a job posting, be as specific as possible about what you're looking for in a candidate. The more detail you can provide, the better your chances of finding someone who is truly a good fit for your company. It is difficult to find good quality candidates who are going to stick around if you aren't crystal clear about what the job entails, and even more so if you are hiring remotely and don't have the luxury of sitting down face to face to get to know them before making a decision.
9. Check out online portfolios
One of the great things about hiring remotely is that you have access to a global pool of talent. If you're looking for someone with specific skills, such as a web developer or graphic designer, take some time to peruse online portfolios. This will give you a good sense of someone's work style and quality, and will also give you a better idea of whether or not they would be a good fit for your company.
10. Test the waters with a contract-based arrangement
If you're not sure about hiring someone full-time or are worried about the commitment that comes with it, consider starting with a contract-based arrangement. This will allow you to get a feel for working with someone remotely and see how they fit into your company culture without making a long-term commitment.
11. Get creative with your job postings
In order to attract the best remote workers, you need to make sure your job postings are well-written and stand out from the rest. Use keywords and phrases that will help your posting show up in search results, and be sure to include all the details about the job so potential candidates know exactly what they're getting into.
12. Have a solid onboarding process
Once you've found the perfect candidate, it's important to have a solid onboarding process in place. This will help them hit the ground running and feel like a valuable member of your team from day one. Be sure to give them all the information they need about your company culture, expectations, and what they can expect from working with you.
13. Make communication a priority
Since you're not able to pop over to someone's desk for a quick chat, it's important to make communication a priority when you're working with remote employees. This means being clear and concise in your communications, setting up regular check-ins, and using video conferencing whenever possible.
Conclusion
There are a number of different ways that you can find remote workers. However, not all of these methods are created equal. The best way to find remote workers is to use a combination of the methods listed above, taking into consideration the kind of people you are looking to find, what you need them for and what kind of employment relationship you are looking to have with them.