Do you feel like your business you run from your home is starting to stagnate? Maybe you have seen progress for year to year, but now it doesn't seem to be going anywhere. What can you do to help your business flourish and take it to the next level while still keeping a work-from-home going?
You might be afraid that you need to change your business entirely and do something different to move forward, but that isn't necessarily true. There are some methods you can use to expand your business without changing up the kind of business that you do.
1. Add New Services
You can try keeping the same business but doing more with it. This can attract new clientele and help your business to become more of a single stop for your clients where they can get all of their needs taken care by one provider. That can be incredibly convenient for them and very profitable for you.
The key to making this work is to offer complementary services. For instance, if you offer an online writing business, you can also offer related services to your clients, like editing, publishing, web design, graphic design, and more that can be used by the same clients who have you do writing for them. Adding more services can mean that you need to learn new skills, but it is a great way to spur growth for your business.
2. Work More Hours
Sometimes your growth is limited by how much you are able to work. You may be turning down clients right now because you don't have enough time to accommodate all of them and the work they need to you to do. The problem with this is that you never know where some work will lead. What seems like a small client with a minor workload for you can blossom into a very profitable business relationship in time and an entirely new level of growth for your business.
If you can put in more hours, you can say "yes" to more clients, but where do you find the time? You may have to make some sacrifices in your off-work schedule to make it happen, like hiring a babysitter for your kids one day or book a cleaning today to tidy your home.
These kinds of changes can give you the extra help you need to have additional time for your work and grow your business. You may not be able to work the extra hours permanently, but just taking on extra work for a short period of time can open the door to great new business opportunities.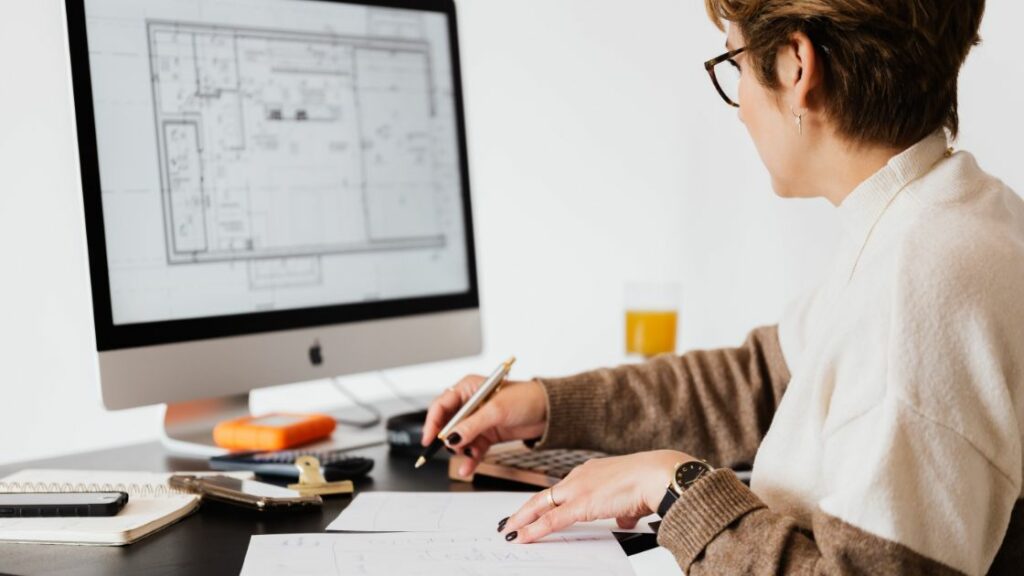 3. Advertise Your Business
What could be holding your business back from even greater success and growth is your current reach. How many people know about your business? If word gets out about what you have to offer and you expand your reach, you can bring in more customers and do more with your business. If demand for your services increases, you can charge more and set your own terms even more than you already do.
To advertise an at-home business, you may need to use advertising channels like Facebook, Google, YouTube, and others where ad streams are already set up and the potential customer outreach is huge. These kinds of services can help you connect to thousands and even millions of customers in a very short period, giving you more work than you know what to do with.
It's really easy to plug in your ads on those sites and grow your business without a lot of effort on your part. This allows you to focus on the business side of things and leave the heavy lifting of advertising up to the websites.
4. Partner with Other Services
We mentioned earlier that you could expand your service options to offer more to your customers. Something along those same lines that you could do is to team up with other businesses to offer complementary services.
Maybe you don't have the time or the training to provide additional services, but you can offer bundle deals with other businesses to attract customers. For one price, your clients can enjoy multiple services and the expertise of several different professionals.
You will have to find business partners that it makes sense to work with, and then consider whether you want to try out a partnership on a trial basis or go in all the way with one another. This kind of business partnership can be an excellent way to expand your business and reach clients that you don't usually come into contact with.
Your customer base and your partner's customer base can overlap at that point, and you can enjoy the benefits of working together and making your individual businesses bigger and stronger.
5. Get More from Your Current Clients
Do you operate your business passively or actively? In other words, are you waiting for the work to come to you or do you interact with your clients and try to find out what their needs are? If you tend to sit back and wait for the work to make its way to you, you can try changing things up and being more proactive.
Do this by reaching out to your customers and telling them about all of your skills and the kinds of services that you offer. You can also offer special promotions and deals for them to get them to send you more work when your workload is light. This can help to keep you busy when you would normally have a lull in your work. It is better to get some work at a lower rate than to have no work at all and not get paid.
These are a few ways you can try to grow your business, and you want to do that in a way that makes sense for you and your business plan. Think about how you can implement some of these and do more with the business you have while still working from home. If you need assistance, there are wonderful coaching programs, like the 2X Accelerator, that can help you scale your business in ways you haven't thought of yet.