If you're looking for financial freedom, then look no further than Austin Netzley's book "From 6 to 7 Figures." This book is a comprehensive guide to financial independence, and it is packed with helpful tips and advice. In it, he outlines a step-by-step plan to help you achieve the level of success you desire.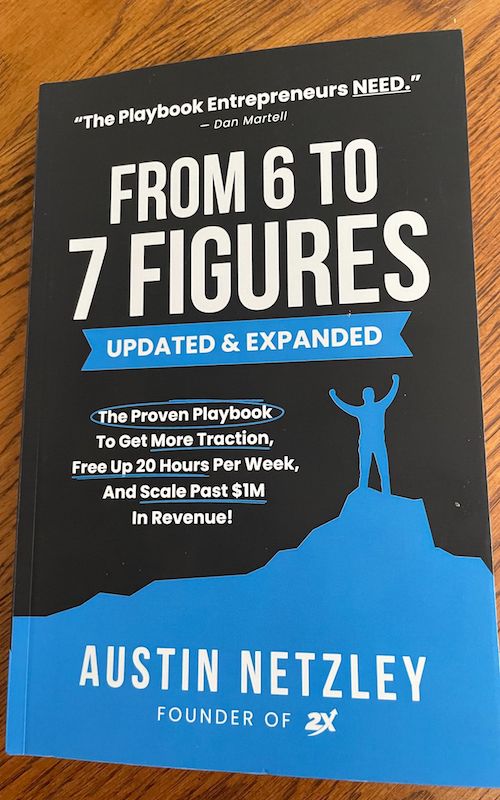 Austin is an entrepreneur and financial advisor who has helped countless people achieve their financial goals. In his book, he shares his years of experience and knowledge so that you can do the same.
In this review, we will discuss the main points of the book and how they can help you achieve your financial goals.
Introduction
Financial freedom, financial independence, financial goals, wealth building, passive income. These are all terms that you've probably heard before. But what do they really mean? And more importantly, how can YOU achieve financial freedom?
Financial freedom is the ability to live your life without worrying about money. It means having enough passive income to cover all of your expenses, so that you can live your life on YOUR terms.
Financial independence is similar to financial freedom, but it takes things one step further. It's not just about having enough money to cover your expenses – it's about having enough money to cover your lifestyle. Financial independence means being able to live the life you want, without having to worry about money.
So how can YOU achieve financial freedom? The answer is simple: by following the advice in Austin Netzley's book, "From 6 to 7 Figures."
About The Book
In his book "From 6 to 7 Figures", Austin outlines a step-by-step plan to financial freedom. He starts by helping you understand your current financial situation and then provides actionable advice on how to improve it. He covers topics like the 5 pillars of a seven-figure strategy, the creation of an operational machine, and the growth levers needed to scale.
And he provides specific advice on how to achieve financial independence. But Austin doesn't just provide general advice – he also shares his own personal story and lessons learned from his journey to financial freedom. He openly shares his successes and failures of how he was able to get out of debt and achieve financial independence so that you can learn from his experience.
This isn't your typical high-level financial freedom book. It has real-life actionable methods for getting a business owner out of the weeds of being IN the business and provides a fast track to focus ON your company. If you enjoyed the books "Traction" and "Scaling Up", this would be a great book to add to your collection.
"How do I scale my business to make more money without having to kill myself?" is the question that all entrepreneurs and business owners are asking.
What we discovered while reading this book is that in order to grow your business, you must first improve yourself and raise your mentality. You can't have a 6-figure mindset to grow a 7-figure business. Austin provides comparisons throughout the book of how a "6-Figure Hustler" thinks about the subject as compared to a "7-Figure CEO". It's a hard reminder when you see your own thoughts in the wrong "6-figure" category!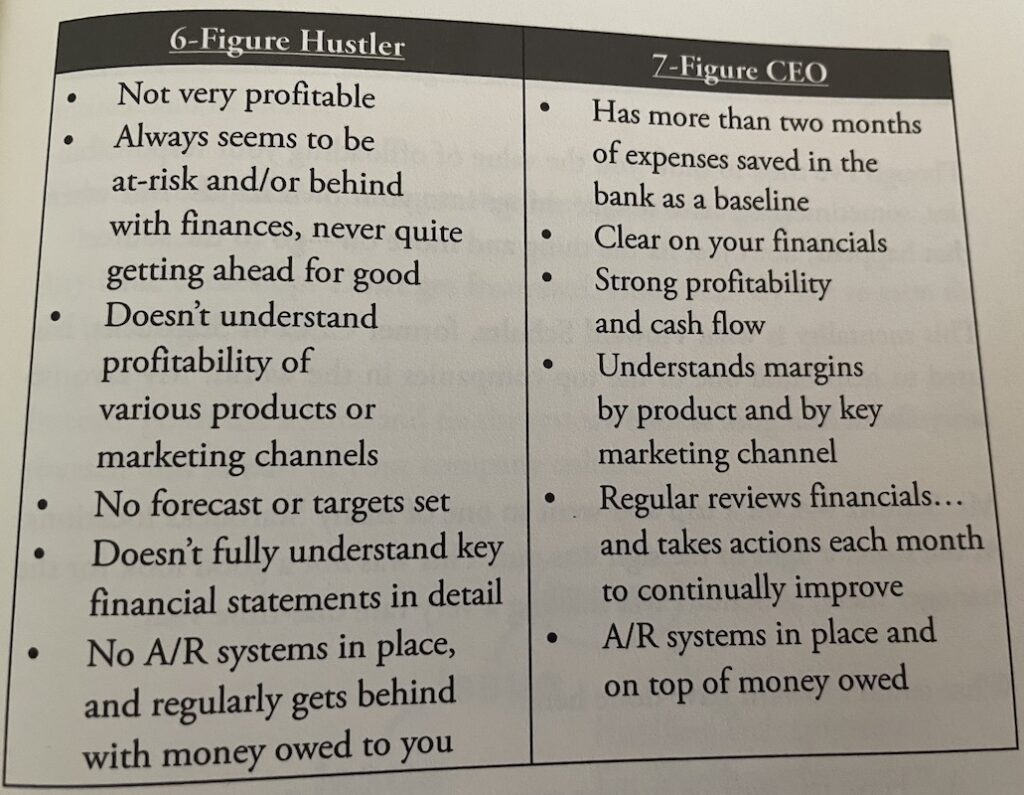 Our Critique of "From 6 to 7 Figures"
I appreciate how the book is structured and the information explained. The chapters are setup so you can have a quick read or invest more time into the strategies. Each section has key terms highlighted in large type, as well as simple visuals to illustrate the subject.
The images, examples, and quotes in the book make the lessons easy to understand, digest, and implement. As a bonus, he also gives readers access to a free toolkit of resources that includes specific templates, example spreadsheets, and training videos.
Austin makes it clear how important the process is and how easy it is to follow in a specific order. Most entrepreneurs naturally like to complicate things when, in reality, accomplishing fewer activities effectively while altering how we think about our business creates a better business model.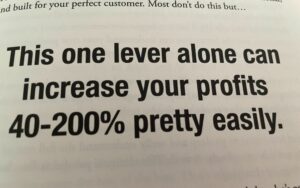 ---
Here are a few of the key takeaways from the book:
Start by getting hyper-focused on your vision
Know your numbers – they tell you what's working and what's not so you can make better/faster decisions
The tipping point of growth comes when you start working "on" the business rather than being stuck "in" the business
Make sure your business is designed to run and scale without you
---
Our Recommendation
Overall, we found "From 6 to 7 Figures" to be an inspirational and informative read. Austin's story is motivating, and his advice is practical.
We recommend this book to any business owner or entrepreneur who is looking to achieve financial freedom. The advice is actionable and easy to follow, and Austin provides a great deal of personal insight and experience. If you're ready to take your business to the next level, this is the book for you.
Special Update: We reached out to the author, Austin Netzley, because we realize his book could help so many of our fellow entrepreneurs and business owners scale their businesses. He graciously offered our readers a FREE copy at the very book we just reviewed!
So what are you waiting for? Get your free copy of "From six to seven figures" today and start your journey to financial freedom!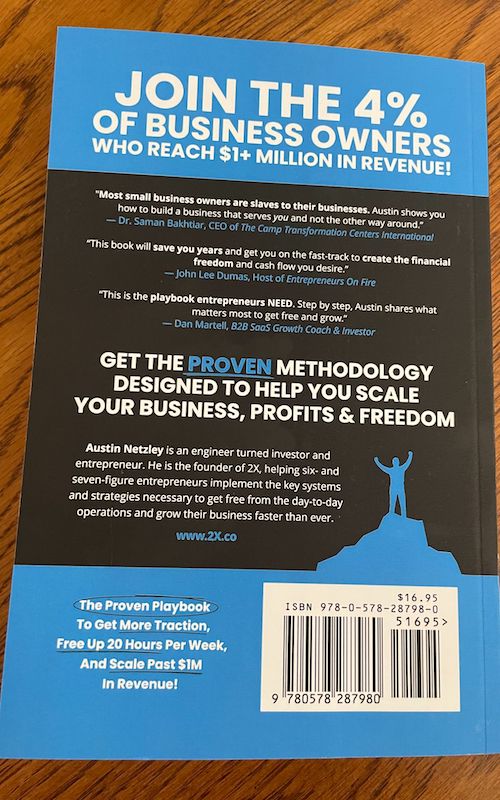 About The Author
Austin Netzley is a business growth advisor and bestselling author who has helped thousands of entrepreneurs worldwide achieve financial freedom. He is the founder and CEO of 2X, a company that provides elite business coaching and education to help businesses scale.
If you want to learn more about Austin Netzley and his work, you can check out his website or follow him on social media.