There is no denying that we are now experiencing a housing crisis. While mortgage rates are at an all-time low, housing prices have risen. It may seem like the ideal moment to purchase a property right now with these two considerations in mind.
A house search often takes into account location, price, market trends, real estate taxes, homeowners association dues, and the condition of the property. Additionally, every buyer often has a wish list with certain demands and wishes on it.
While there are many significant decisions to be made throughout the house-buying process, one of the first ones purchasers must decide is whether to look for an existing home, renovate an existing home, or construct a new one.
But which kind should you purchase? First-time homebuyers have three options: purchasing an existing house, constructing a new one, or purchasing a fixer-upper.
In this article, we'll examine each of the three options so you can choose the one that best suits your requirements whether it be a dedicated home office or a room for the new baby. Here are a few things to think about if you're seeking to buy your first house, even if there isn't one correct solution for every buyer.
Fixer-Upper Option
The option accessible for your first home is to buy an old house or one that needs work, then renovate it yourself (DIY) or with a contractor's aid.
For someone who has the skills to do repairs oneself, this choice can be more affordable. Purchasing a property that needs work is the best option if you have a limited budget and plenty of spare time.
Rather than employing a contractor or looking for a lender asking "I need money immediately", potential fixer-upper buyers may save money by doing the majority of the work themselves. Customers who purchase fixer-uppers have the freedom to customize the house of their dreams and to independently explore the realms of remodeling and design.
The advantage of purchasing a fixer-upper is that there is less competition for these sorts of properties, so you won't have to worry about bidding wars or paying more than the asking price. This allows you to personalize the property while it is being renovated.
However, there are some drawbacks. Since you haven't seen the amount of damage or the inside of the house, you won't know upfront how much it will cost to repair the house. There may be problems that end up requiring a lot more time and money than anticipated.
Fixing up a house, on the other hand, maybe just as costly as purchasing a turn-key property, particularly if you're making significant modifications and employing a contractor rather than performing the job yourself.
Building a House
Building your own house has advantages and disadvantages. You'll be able to make a better-educated choice that will safeguard your finances and your sanity if you are aware of both.
The price of building a home might be more than the cost of remodeling an existing one, depending on the design, features, and materials you choose. Your new home's foundation, walls, plumbing, wiring, roof, and landscaping will all need to be paid for in addition to the property on which it will be built. You'll also have to pay for minor things like appliances, fittings, and decorative items.
The quality, brand, and style of each of these products may rapidly drive up your entire expenditures, even if there are a variety of construction loans available for homeowners doing bespoke constructions.
Even though building a home could be more expensive up front, it might be less expensive to live in the long run. Older, fixer-upper houses may not be up to code in terms of energy efficiency, which might result in you having to spend more money to make your home as energy-efficient as possible.
Energy efficiency is a major consideration in the construction of many new custom homes, which might improve the heating and cooling performance of your house and lower your energy costs. Make sure your builder is on the same page before signing a contract in order to benefit from these efficiency advantages.
You can nearly always make your own choices while building a home. Building a house allows you to satisfy your wishes and demands if you have a dream home in mind, a certain style you're attracted to, or particular necessities. To build what you desire from the ground up, you may collaborate with a contractor, designer, and landscaper.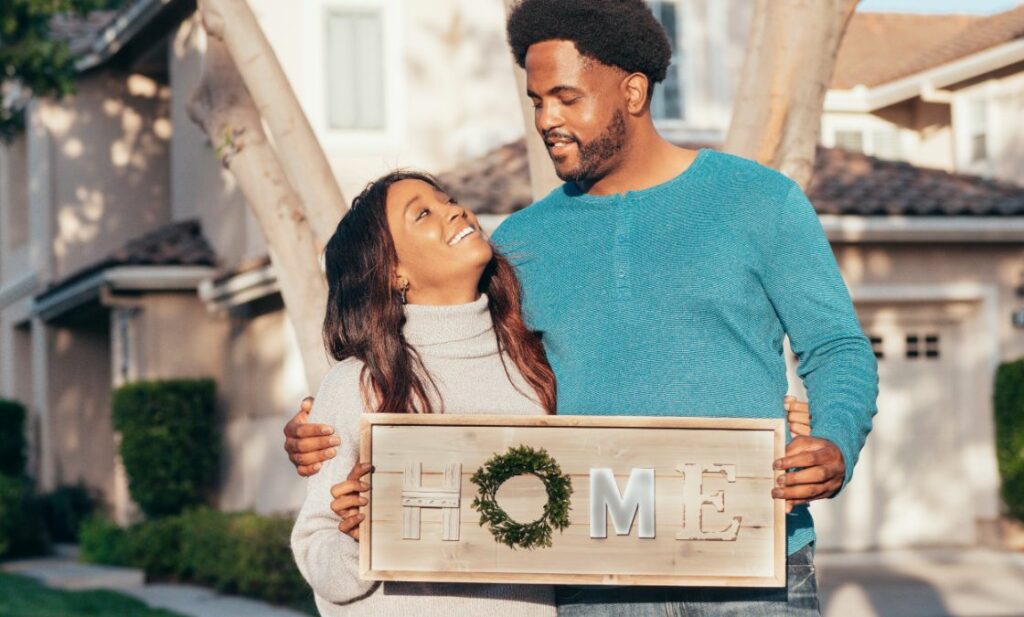 Purchasing a Home
There are several benefits to buying a house that has already been constructed and mostly fulfills your wants. You won't have to wait around for a property to be built or spend time, money, and effort on extensive improvements.
Purchasing a property that is ready for you to move into is a wise decision, but it frequently requires flexibility on your part as the buyer. Be prepared to compromise if you can't locate the ideal house in the ideal location for the ideal price. Make a list of your must-haves, desires, and nice-to-haves before you begin the home-buying process, and after you begin exploring properties, constantly revisiting your top priorities.
You'll probably face competition when looking to purchase a move-in-ready property, so keep that in mind as well. This is particularly true in a market with limited inventories, so you'll need to be prepared to move quickly. Before you start looking at houses, be pre-approved for a mortgage so that when the ideal property comes along, you can swiftly make a competitive offer.
In the United States, according to Statista, home prices rose in 2020 and 2021 after reaching a plateau between 2017 and 2019. In 2020, a new home sold for an average sales price of 391,900 dollars, and in 2021, that price rose to 453,700 dollars. In 2022, prices also rose due to the deteriorating economy, as did interest on loans and mortgages. Therefore, we advise you to consider in detail the option of buying a house at this time and choose the most suitable one.
Conclusion
First-time home purchasers have a wide range of financing choices open to them, regardless of whether they decide to buy, construct, or repair. Even if you start out looking for the ideal existing house, you can wind up preferring to construct it in order to achieve precisely what you want.
On the other hand, you can have plans to construct and then decide that an existing house is a better match. Working with a knowledgeable and experienced professional—whether it's a general contractor or a real estate agent—can assist make sure the process goes as smoothly as possible in either situation.