Do you want to be kinder to yourself and more compassionate towards others? If yes, then the concept of self-compassion might be something worth exploring.
Self-compassion often gets overlooked in pursuit of higher goals, but understanding it can give us tremendous insight into living a fuller and healthier life. It involves embracing our flaws and understanding that everyone experiences hardship at some point. Through books on self-compassion, women entrepreneurs can learn how to hone this attitude for personal growth and improved wellbeing.
In this blog post, we explore fifteen of the best books on self compassion—books filled with practical advice from experts who have embraced this way of thinking. Together these works provide motivation for developing greater resilience in our lives so we're better equipped to reach our goals while still staying grounded amidst change or challenge.
What is Self Compassion and Why is It Important
Self-compassion has the power to transform how we perceive, think, and interact with our own personal experience of life. It is a practice of self-care that helps us learn to be kind to ourselves in times of struggle and motivates us to take better care of our mental and physical wellbeing.
The concept combines elements of mindfulness, kindness, and acceptance and is known for its remarkable ability to create positive change. Studies have shown that by embracing the power of self-compassion, we can become less critical or fearful of potential failure and more confident in taking risks.
We also experience improved resilience through being able to comfort ourselves when difficult emotions arise, leading to healthier habits overall. Books on self-compassion are great tools for learning how this powerful practice can positively impact your life – with compassion comes clarity, peace, inner strength and calm.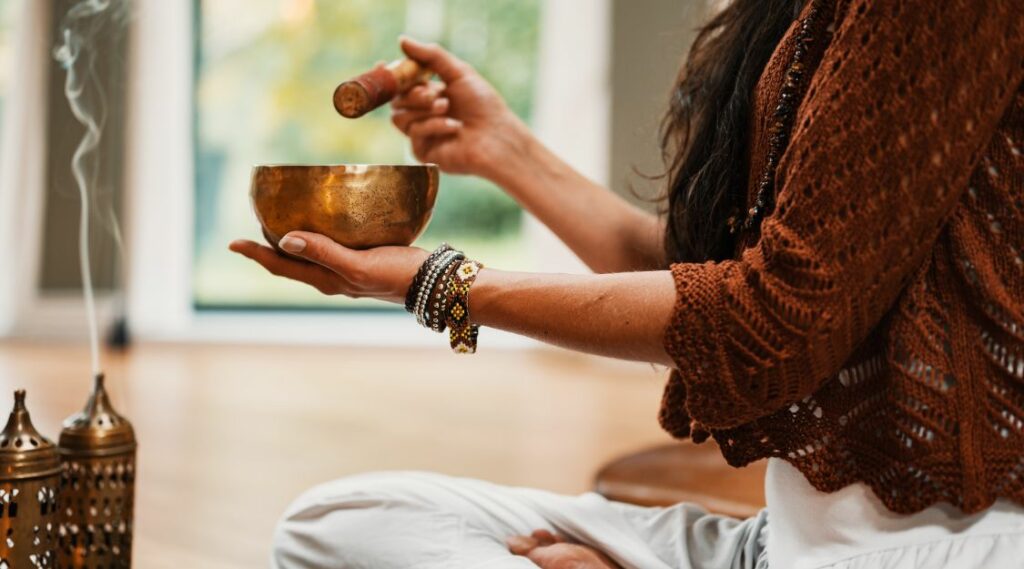 Overview of the Top 15 Books on Self Compassion
Reading books on self-compassion can help you understand the power of being kind and gentle to yourself, leading to healthier mental states. Two well-known experts in this field are Dr. Kristin Neff and Dr. Christopher Germer, who have both written bestsellers about the concept of self-compassion.
As a foundation for this, Dr. Neff defines it as a three-part process that includes mindfulness – being aware of our experiences and remaining open to them; common humanity – recognizing that we, like all other people, are imperfect beings; and self-kindness – being understanding and gentle with ourselves. With these tools, readers can work towards greater acceptance of their faults and vulnerability thus helping them lead happier lives overall.
Other authors bring their important perspectives to the conversation as well, making it worth considering before leaving on your journey to self-improvement. There are now hundreds of books related to self compassion which offer valuable insights into how you can overcome inner turmoil or challenge yourself out of fear by learning techniques of acceptance and gentleness.
Here is a summary of the 15 most popular self-compassion books:
1. Self-Compassion: The Proven Power of Being Kind to Yourself by psychologist Kristin Neff
2. Radical Acceptance: Embracing Your Life with the Heart of a Buddha by Tara Brach
3. Lovingkindness: The Revolutionary Art of Happiness by Sharon Salzberg
4. The Mindful Path to Self-Compassion: Freeing Yourself from Destructive Thoughts and Emotions by Christopher K. Germer
5. The Compassionate Mind: A New Approach to Life's Challenges by Paul Gilbert
6. The Power of Kindness: The Unexpected Benefits of Leading a Compassionate Life by Piero Ferrucci
7. The Gifts of Imperfection: Let Go of Who You Think You're Supposed to Be and Embrace Who You Are by Dr. Brené Brown
8. True Refuge: Finding Peace and Freedom in Your Own Awakened Heart by Tara Brach
9. The Mindful Self-Compassion Workbook: A Proven Way to Accept Yourself, Build Inner Strength, and Thrive by Kristin Neff and Christopher K. Germer
10. Compassion Focused Therapy: Distinctive Features (CBT Distinctive Features) by Paul Gilbert
11. Well Being: The Five Essential Elements by Tom Rath
12. : The Everyday Guide to Self-Compassion – Laura Silberstein-Tirch
13. Mindfulness for Bipolar Disorder: How to Find Balance, Manage Your Emotions, and Live Well
with the Ups and Downs of Bipolar by Colleen Carney and Rachel Marie Stone
14. A Path with Heart: A Guide Through the Perils and Promises of Spiritual Life by Jack Kornfield
15. Unconditional Confidence: How to Transform Your Life with Courage, Compassion and Self-Acceptance by Pema Chödrön.
How to Choose the Right Book for You
Choosing the right book to help you increase self-compassion can be daunting. When selecting a book on self-compassion, take time to consider what aspects are most important for you to focus on. Is it a deeper understanding of self-compassion, is it being able to practice it more?
Determining what your main goals from reading the book would help narrow down your search. Additionally, if looking for advice or support from an expert in the field, think about which authors and book series bring forth solutions that fit your needs best. These amazing books offer different approaches to practicing self-compassion, ranging from traditional mindfulness techniques to more modern mindfulness-based cognitive therapy approaches.
Each book offers its own unique perspective on how we can become kinder and more understanding of ourselves, and how to move away from self-criticism and towards a more compassionate life. Ultimately, no single book will have all the answers but finding one that resonates with both head and heart can set you up more success in meeting your self-care objectives.
Benefits of Practicing Self Compassion
Practicing self-compassion can have numerous benefits for your health and mental well-being. Self-compassion is defined as acknowledging one's own imperfections and the shared human experience of suffering while treating oneself with kindness, understanding, and compassion. It is not to be mistaken for self-pity or self-indulgence, but rather takes an honest and balanced look at one's personal strengths and weaknesses without judgement.
Even simply reading the best self-help books on self compassion can help you implement it into your life; by learning different techniques such as mindful awareness and how to negative self talk through positive statements, readers may find themselves in a more accepting state of mind which leads to greater self acceptance. Studies show that regular practice of self-compassion can reduce depression, anxiety, and stress levels while boosting happiness, resilience, body satisfaction, healthy behaviors, and feelings of worthiness – all making for a far healthier lifestyle overall.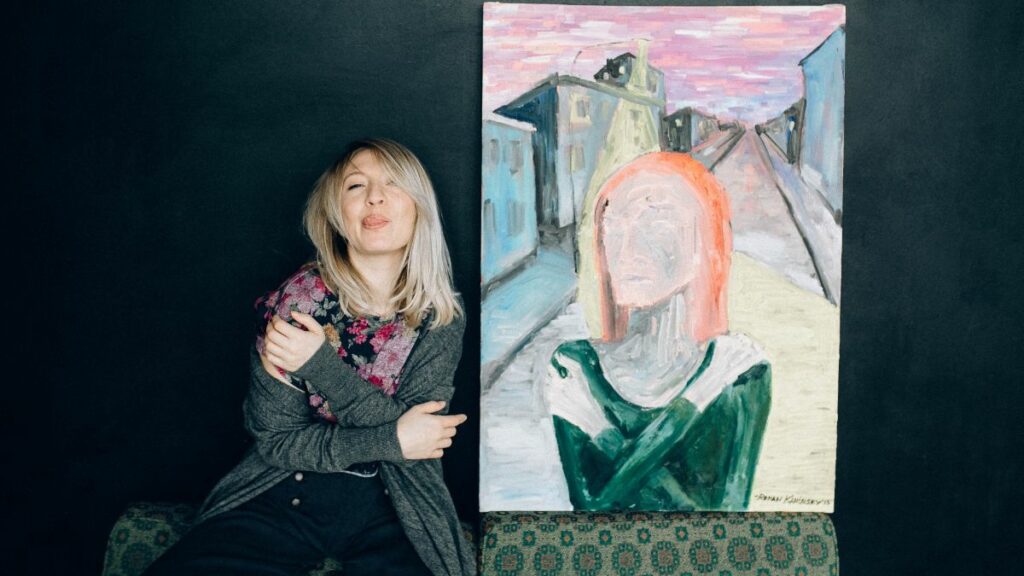 Keys to Implementing Self Compassion into Your Life
Self-compassion helps to shift our view of ourselves from one steeped in criticism and perfectionism to one that emphasizes self-care, understanding and forgiveness. Taking a compassionate approach toward oneself is key to improved physical and mental health, as well as making better choices in difficult moments.
While there are many books available to help you learn how to be more self-compassionate, the most important step is often the hardest: putting it into practice.
Try to become aware of any harsh internal dialogue that undermines your self worth.
Make a conscious effort each day to replace negative thoughts about yourself with positive ones. We are usually our own worst critic.
Challenge yourself to fill your social circle with self-compassionate people who promote positive self talk and support your growth.
Treat yourself kindly by taking time out for restorative practices such as yoga or meditation so you can replenish your depleted energy.
Be your own best friend. Become the kind of person you'd want in a good friend.
With these simple strategies, you'll be well on your way towards fostering an environment that nurtures true self-compassion.
Tips for Maintaining a Positive Mindset and Achieving Long-term Goals with Self Compassion
Developing a positive mindset and achieving long-term goals can be a challenge for many. To maximize success, it helps to practice self-compassion.
Self-compassion is an important part of self-care that is about treating yourself with kindness and understanding. It means acknowledging your struggles and hardships, as well as taking the time to nurture and motivate yourself with loving care. Applying these principles opens the door for sustainable success over time because it helps create balance in difficult or challenging situations while also inspiring hope, strength, and resilience so you can continue striving towards your goal.
Books on the topic offer helpful insight into developing this attitude in everyday life. Whether through books or another form of resource, learning more about self-compassion empowers individuals to remain positive, optimistic, and capable when faced with the barriers that come along with pursuing their dream.
Take-Aways
Taking the time to learn more about self compassion and its role in our health can help us become a better person, more mindful versions of ourselves who are able to tackle life's ups and downs with resilience, optimism and grace. With that said, it's important to recognize that you don't need a book to practice self-compassion—however, having a trusted resource to refer back to for guidance throughout your journey can be incredibly helpful.
Thankfully, the 15 books highlighted in this blog post provide a wealth of helpful, inspiring advice applicable to anyone who is looking to make emotional well-being a part of their daily routine. By choosing the right book on self-compassion for yourself, you will be making an investment in yourself and your long-term goals.
Remember that being kinder and more compassionate towards yourself is key not only for achieving steadier peace of mind but also for living a healthier lifestyle – mentally and emotionally.
With these thoughts in mind, you are now ready to begin your journey towards greater self-compassion and, ultimately, a more balanced life. Check out our recent post on the best Self-Care Techniques & Tips to make sure you are taking care of yourself. Best of luck!