Are you feeling stuck in life and searching for a way to create lasting positive change? Are you an entrepreneur looking to develop an empowered mindset and reach the next level of your career? Are you a woman dreaming of bringing balance into her life? If any of this rings true to you, then holistic life coaching may be just what you need.
Holistic life coaching is a powerful tool that combines practices such as meditation, breathwork, self-inquiry exercises and more, with empathy and specialized guidance from a trained professional to help individuals heal aspects of themselves on all tiers: physical, mental/emotional, spiritual. Keep reading to learn more about holistic health coaches and how they can transform your daily life.
What is holistic?
The term holistic is used to describe the concept of focusing on an individual's physical, mental and spiritual health in order to achieve overall wellness. It takes into account the interrelatedness of all aspects of life and recognizes that each one affects the other. Holistic approaches use different techniques to create balance within an individual by taking into consideration lifestyle choices, environment and community.
This approach looks at the person as a whole rather than just focusing on one aspect of their personal life or health. Holistic therapies such as yoga, meditation and massage can help to reduce stress and create balance in an individual's life. It can also provide them with the tools to make healthier lifestyle choices which will ultimately benefit their overall wellbeing.
Introducing holistic life coaching
A holistic approach to life coaching is more than "just talk" — it's an approach to life that helps to create balance, peace, and abundance by looking at yourself holistically. We focus on all aspects of your life — emotional, physical, spiritual, and mental — and how they interconnect with each other.
Holistic coaches guide you to find the answers from within so that you can find the clarity to make the decisions that are right for you. It can help bring out solutions that already reside deep within ourselves – solutions we just need a little nudge reminding us they exist.
Whether you are looking to heal old wounds, learn something new about yourself or simply find purpose in your life, working with a holistic coach could be the key to unlocking your full potential. Everyone needs a holistic coach by their side during their journey of self-exploration and personal growth.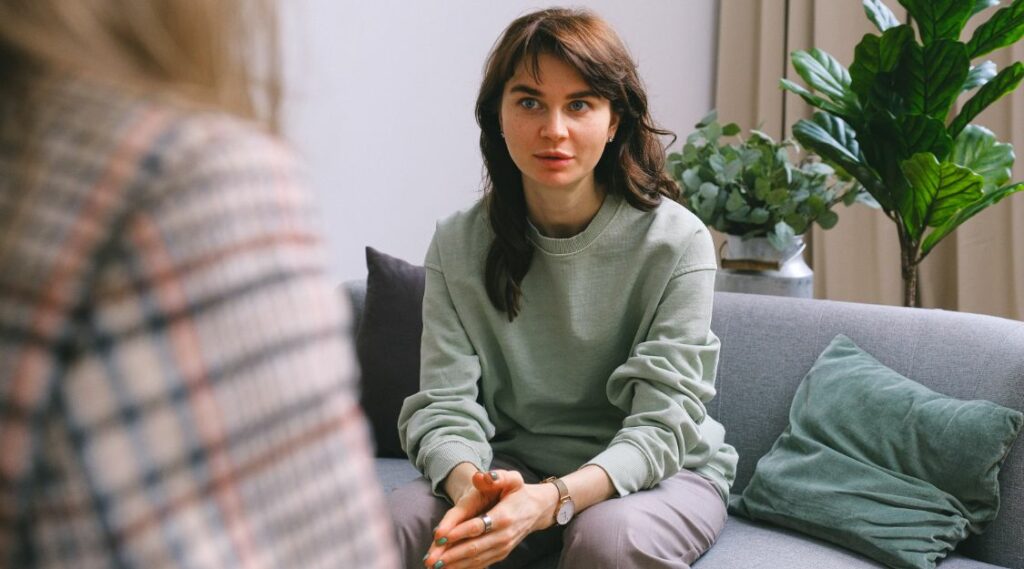 Benefits of holistic life coaching
Holistic life coaching is a great way to improve your mental health and increase your self-awareness. It helps you identify areas of your life that need improvement, and it gives you tools to achieve these goals faster. Making healthy lifestyle changes in a holistic way can lead to improved mental health, increased self-awareness, and overall health improvements.
By exploring the benefits of holistic life coaching, you can create a more meaningful path to the person you want to be. This style of coaching encourages personal growth in all areas – mental, physical, emotional, and spiritual – allowing a more integrated approach to reaching life goals.
People who are dealing with challenges such as stress, anxiety, or emotional issues might benefit from working with a holistic coach who has expertise in helping them gain perspective and take action towards creating positive change in their life. Holistic coaching works by focusing on the whole person so its benefits can also include developing better problem-solving skills, improved decision making abilities and an overall better quality of life.
Who needs a holistic life coach?
Everyone deserves to live a life with purpose and intention, and this is where holistic life coaching can come in. Holistic life coaches help individuals re-discover their passion and push through the roadblocks that stand in the way of fulfillment. These individuals often feel stuck and overwhelmed, but can find clarity and confidence while working with a holistic life coach.
Areas of your life that can improve with a wellness coach:
Emotional issues
Financial issues
Health issues
Lifestyle choices
Personal development
Professional development
Those who need a holistic life coach may include individuals who want to live an intentional and meaningful life, or those feeling suffocated by society's expectations of perfectionism. With the right guidance and trust, these individuals open up their world to possibilities they never saw before and begin to lead the lives they truly desire.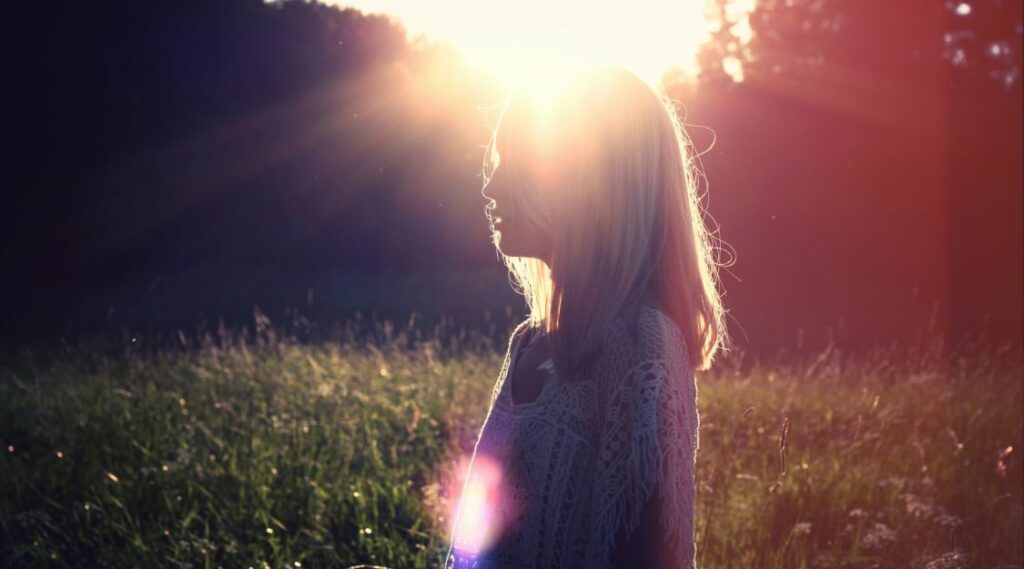 Types of holistic coaching
Holistic life coaching is a comprehensive approach that can help you reach a greater level of understanding, peace, and success in all aspects of life. Unlike other types of coaching, holistic life coaching doesn't focus on only one area such as spiritual or emotional growth.
Instead, it uses an integrated approach that brings together spiritual, emotional, physical, and financial guidance to create transformation at every level. Solution-focused approach in holistic coaching means that the coach is focused on helping generate positive solutions to the client's problem rather than dwelling in past issues. This helps clients create and manifest a better future for themselves. It also helps them focus on their strengths and develop potential solutions rather than feeling overwhelmed by their current challenges.
Whether you're embarking on a new career path or simply want to make better everyday choices for yourself or your family, holistic practitioners provide the tools and resources necessary to create sustainable change from within. With holistic life coaching practices like meditation, mindfulness exercises and inner-child healing techniques, anyone can take steps toward becoming their best self.
How to become a holistic life coach
Being a holistic life coach is a rewarding career, helping others reach their fullest potential. To become a holistic life coach, one must be willing to dedicate time and effort to earning the professional certifications and training necessary to providing quality services.
A successful holistic life coach must also have outstanding communication skills, an empathetic ear, and good problem-solving ability. You should also have a solid understanding of wellness principles, business operations and marketing strategies to help you attract and retain clients.
Although requirements vary by location and jurisdiction, holistic coach certification programs are available online, allowing you to gain the knowledge needed at your convenience. A coaching program typically cover topics such as psychology, habit formation, conflict resolution skills and other essential skills in the holistic coaching profession.
To become a board certified holistic health practitioner, you must pass the relevant examinations administered by certifying organizations such as the American Holistic Health Association (AHHA). After obtaining certification, continuing education is required to stay up-to-date on new trends and practices in holistic life coaching.
Additionally, many programs also offer instruction directed specifically towards those who wish to hold coaching sessions with an emphasis on developing each client's uniqueness. Becoming certified may take anywhere from six months to several years of study and practice but a coaching career is worth it when you are able to help others reach their goals while enriching your own life along the way.
Case Study
This story demonstrates how real change can be made in a short time when it comes to holistic life coaching. Annie Sue sought out a holistic life coach when she felt overwhelmed with her career and goals in life, and was looking for guidance that encompassed all aspects of her wellbeing, including mental, physical and spiritual health.
After 6 months of working closely with this coach, Annie Sue found that she had made great progress toward achieving her personal and professional goals. Her time management improved immensely, allowing her more time to devote to activities like mindfulness meditation and yoga which helped alleviate stress.
She also worked on mastering organizational skills to better plan out daily tasks, as well as implementing routines that kept her focused such as journalling each day. In addition to the tangible improvements in work performance, she says that having an accountability partner has been invaluable – the process of regular check-ins helped keep her motivated and support she received along the way made all the difference.
It's clear that Annie Sue's experience with holistic life coaching was extremely rewarding – both personally and professionally!
Conclusion
Holistic life coaching provides a unique approach to improving one's mental health and achieving their personal goals. With the right guidance and expertise, holistic life coaching can help you unlock your maximum potential and live an intentional, balanced and meaningful life.
If you're looking for a fresh start or need some extra motivation to realize your dreams, consider getting started with holistic life cleaning today. By exploring mindful techniques and making small changes to your daily habits on a regular basis, you can make a huge difference in your overall wellbeing.
To get started on the path of improvement, download my guide Find Your Confidence: it will provide you with practical tips and tools to maximize your success if you delve further into holistic life coaching.