The workforce has come a long way ever since the internet and technology became so innovative. It's now possible to work a meaningful job within the comfort of your own home. You might even know a few of these jobs right off the bat, like data entry and social media management. But what if we told you that there are some jobs you wouldn't expect to see in the remote field? In this article, we'll be covering some of the best jobs you can work from home in 2022.
Data Scientist
A data scientist is a career that has seen a large number of participants over time. In this career, you can expect to be studying a lot of data, formulating hypotheses and contributing greatly to a business' marketing strategy. Your job is to also research and see what the current marketing trends to see which is the best approach for the business in question.
Becoming a data scientist does take a bit of work on your part. You need to start by acquiring your degree in data science. You must have a bachelor's degree in the field, which is a four-year program. Those who wish to work this career can expect to see at least $50,000 in an entry-level position and up to $120,000 in a more advanced position.
Freight Dispatcher
These days, a lot of people are becoming business owners thanks to platforms such as Etsy and Shopify. It's because of these platforms that allow people to run their business without ever having to leave their own home. Even now, people are opening their own business, but not everyone knows what to do at first.
When opening a business, you have a lot of tasks to fulfill and investments to make. One of these investments include purchasing a fleet. Fleets are a major component of just about every business, but it's also one of the most expensive investments owners have to make.
Aside from the vehicles, business owners have to purchase the right technology and onboard employees. One of these employees is a freight dispatcher. Freight dispatchers are individuals who are in charge of making sure every freight driver has a load to deliver. They also have to make sure these deliveries are on-time and optimize the driver's routes. One of the best things about this career is that you don't have to be in a specific environment to manage a fleet. The software and technology allow freight dispatchers to keep an eye on everything while at home.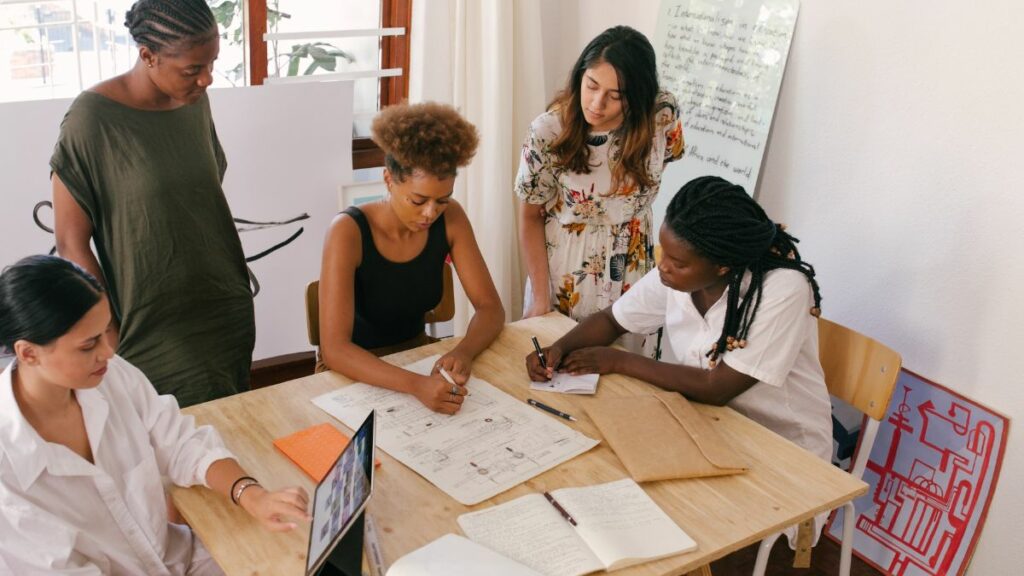 Media Editing
You know how editors are often thought of as an in-house only position? Well, thanks to the development of the internet, editing has become one of those careers that just about anyone can get. It's become a very flexible position overall, so you won't have to worry about going into an office every day.
Media editors can be anything ranging from photo editors to video editors. It's honestly a matter of preference. The average salary of a professional media editor ranges from $55,000 to as much as $95,000.
Software Developer
Another career that's seen a huge influx of attention is software development. Software developers are individuals who use their knowledge and skills to invent software for people's needs.
Back in the day, this was one of those careers that absolutely mandated workers to be in a working environment. But since technology, including software itself, has evolved over time, it's more than possible to do this as a remote position. In fact, a lot of tech based careers are remote because it's cost-efficient and convenient for everyone.
However, becoming a software developer can be pretty hard at times. To start, you need to learn a programming language, which can be HTML or Java. Then, you have to pursue a bachelor's degree in either computer science or software engineering. The coursework can be rigorous, so you need to be well prepared before taking on the degree.
Freelance Writing
If you're looking for a way to get easy work while unleashing your creativity, then freelance writing is probably the best choice for you. With so many topics and niches to cover, you're most likely going to find work.
Think of it as searching for a career field or opening your own business. Choose a niche you resonate with and have the most experience in and then see what's available to write.
One thing to note about freelance writing, however, is that the pay is completely dependent on the clients you work for. Furthermore, work can be very slow at first, so it may take a little bit before you start seeing your own clients.
If you decide to start you own venture, there are ways to make money from a blog that you can explore but the structure of your commitment to this job and the amount of work will vary slightly from a strictly freelance position.